60,000 TPA : LIPY Group ventured into W & P paper manufacturing, engaged elite paper technology suppliers for PM-1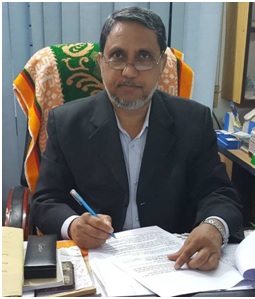 60,000 TPA: LIPY Group ventured into W & P paper manufacturing, engaged elite paper technology suppliers for PM-1
PM-2 for virgin Kraft liner production of 100 TPD is scheduled | received the order from India also.
Dhaka | Bangladesh | 7th December 2020 | The Pulp and Paper Times:
Bangladesh's leading conglomerate with national and international wide enterprises, LIPY Group successfully diversified its dimension into paper manufacturing also. LIPY Group has conducted a much-awaited successful trial production on PM-1 in November last year.
Talking to The Pulp and Paper Times from Bangladesh, Mr. Shahriar Hasan Khan, Dy. Managing Director of LIPY Group said that, yes it is a very proud moment for us to have diversified in paper making. We have completed the installation process on PM-1, and started the commercial production of writing and printing paper from December 2020 onwards.
"We have deployed and gathered the best paper technology suppliers from around the world in order to get the quality export-oriented paper. LIPY Group invested approx. INR 260 crore for PM -1 having a capacity of 60,000 TPA,"
"The outbreak of COVID 19 pandemic, which has strong repercussions impact on travels and site services, did not stop our team spirits, which was able to assist LIPY at the start-up of the brand new writing and printing paper machine," Mr. Khan said.

Lipy Group established Lipy Paper Mills Ltd. in 2016 over a span of 7-acre area. "We started our civil construction work in 2017, followed by machines erection in 2018. The Covid pandemic delayed our work process, but we passed on all the obstacles and successfully commissioned the paper machine installation work," He said.
"Performing the start-up and carrying out the commissioning on remote-modality has not affected at all the quality of the assistance provided," he added.
LIPY Paper mills has set up a state of the art infrastructure for paper making, "we want to be stand-in elite paper manufactures' row in Bangladesh and rest of the world, and committed to earn quality, trust and mutual respect from our customers. Thus, We invested massively on technology and leaving no stone unturned in producing value-added products for our clients," Mr. Khan said.
The new machine has a finished deckle size of 3.3 meters and, is capable of producing paper between 25 to 180 GSM ranges. This new machine is also enabled to manufacture various grades of paper like cigarette paper, glossy paper, virgin liner, uncoated board, copier etc.
"We bought all the critical components from Italy, China, Germany, India and Taiwan. We imported Size Press, HeadBox, Calendars and Boiler from Italy, Stock Preparation section from Parason Machinery - India, a non-chemical use biological ETP from Taiwan and rest of the machine has been sourced from China," Mr. Khan discloses.
"Strategic and remarkable parts of the production line are the DYNAFLO FL hydraulic headbox, complete with DILUTION system, to reach the highest market standards of CD basis weight profile and paper properties. Paper formation and quality are remarkable, thanks to OVERMADE's dilution headbox and soft calenders" he said.
On the current market condition, Mr. Khan said, Yes Covid -19 has badly hit the writing and printing paper demand across Bangladesh, demand is dropped significantly. We are receiving orders but are not sufficient to absorb the entire production.

Mr. Khan revealed his plans to combat the low demands' repercussions; we are also planning to diversify our production to a value-added product in order to cut the idleness of machine. We have decided to modify our size press section to produce 'Cup Stock' paper. We are in talks with Valmet and PMP for the modifications.
"We are expecting that schools and colleges will open in February or in March, bringing relief to paper manufacturers," he anticipates
LIPY Paper mill has also obtained a license from the Bangladesh government to export its 50% production to various countries and the rest is to be sold in the domestic market. It has also applied for FSC certificate for export purposes. "We have also received the order from India," he said.
LIPY Group has also big expansion plans for Kraft and Tissue paper manufacturing in future, The work upon PM-2 for virgin Kraft liner production of 100 TPD is scheduled to be commenced by August 2021. "We have also PM-3 in the pipeline for tissue production but halted the execution due to the current post-Covid situation," Mr. Khan informed.

About LIPY Group:
It all started in 1989 with one product and only one brand. but today, Lipy Group is a conglomerate with national and international wide 8 enterprises and 500 well-trained professionals. With its clear structure and pioneering corporate philosophy, the Lipy Group has been an independent family company and a successful player in the market for more than 35+ years and is still evolving sustainably today.
The journey of Lipy Group from Shoyeb Boulder Crushing Industry to Paper Manufacturing is full of honesty, innovations and accomplishments.
Web Title: 60 000 TPA LIPY Group ventured into W P paper manufacturing engaged elite paper technology suppliers for PM 1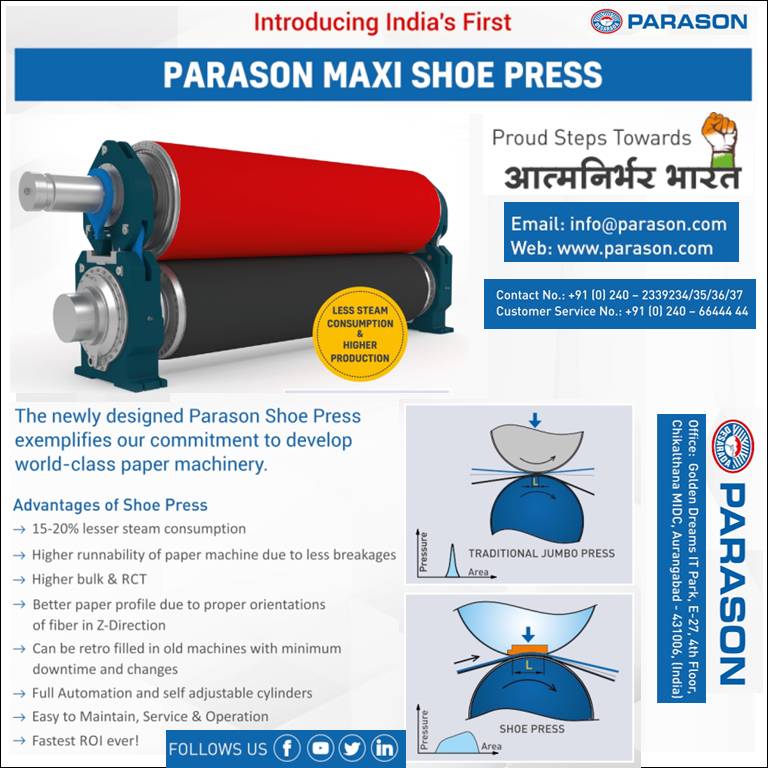 More News From international
Next Stories