Outlook of Paper & Tissue Industry in Bangladesh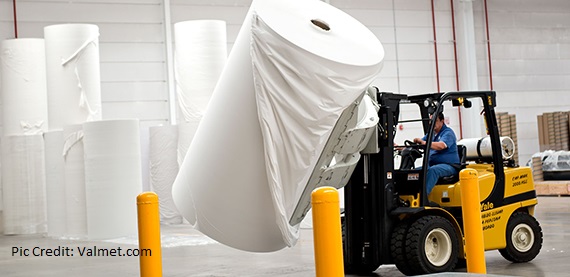 Outlook of Paper & Tissue Industry in Bangladesh
The Pulp and Paper Times:
Bangladesh is now one of the emerging economies of the world. The growth of this economy has a positive trend by a digit. The last couple of years the growth rate was rooting around 6%-7.30%. This economy is 29th largest considering the its purchasing ability. According to an economic outlook published recently by IMF the economy of Bangladesh is going to grow by a positive 3.8% even in the face of COVID-19 during the year.
Policy reforms, better governance, motivated human resource along with stable inflation condition and macro-economic environment helped Bangladesh to become a role model of sustainable development for the least developed countries. Bangladesh is now placed in the middle-income transitions and continuing its focus on easing infrastructure bottlenecks, improving of livelihood, set up manufacturing units, reduce the import, increase the export and containing of cost of doing business skills and resilient private sector have contributed to this positive growth trajectory. Bangladesh is expected to graduate from least developed countries (LDC) list by 2024 and is now a role model for developing and least developed economies

As an important material the paper and the allied products taken a significant position worldwide. The growth of last few decades was noticeable. It was due to increases in population, literacy rates, and quality. Due to its daily usages, the global production of paper and cardboard stood at approximately 419.7 million MT in 2017 and expected to be 490 million MT by this year of 2020. More than half of that production was attributable to packaging paper, while almost one third was attributable to graphic paper. The world's three largest paper producing countries are China, the United States, and Japan.

Papers and allied products – Bangladesh

The paper and pulp industry is one of the largest industries in the world. The industry dominated by North American, Northern European and East Asian companies. Latin America and Australasia also have significant pulp and paper industries. Over the next few years, it is expected that both India and China will become key players in the industry. On the other hand, Paper industry in Bangladesh has been on a positive growth trajectory as the demand for paper rising on both the local and international markets. Only a few years back, imported paper met a large portion of domestic demand, but now the market share and the capacity of local manufacturers has grown significantly. Historical data suggests that Bangladesh began its first paper production in the year of 1953 when Karnaphuli Paper Mills was established by government's initiatives.

Since then, private manufacturers have come forward and join the industry. The number of paper mills has now increased to 100 from around 50 five years back, while 15 or 20 more units are under process to go into operation soon. These paper mills produce different grades of paper including writing, printing, liner, media, simplex, duplex, board, newsprint, cigarette paper, packaging products. BPML has continued to hold about 30% market share of the paper and paper products sector. Considering the production and supply of the paper and paper products there is an opportunity for around 1,00,000 MT per year. By the year 2020, private sector paper mills have outperformed government mills who currently have a bare minimum of 3% market share.

Tissue Paper and Allied Products –

The market size of tissue paper has more than doubled within a decade in Bangladesh courtesy of urbanization, growing per capita income and increasing health consciousness among people. The yearly tissue production capacity of the country was more than 84,000 tons in resent year, up from 30,000 tons in 2016-17. Bangladesh has not only become almost self-reliant in the segment but is also exporting the product to more than 23 countries, including the UK, Australia, Bahrain, the UAE, China, India and Bhutan. The export size around 1,238 tons yearly. Data from 2018 suggests that per capita tissue consumption is about 4.1 kg per year in Bangladesh. The company being the industry leader, started commercial production of tissue and in the year of 1997. It now has about 80% of market share in terms of tissue paper. As part of tissue paper, the hygiene product's consumption is growing up due to the increased health issues and health awareness.

Demand and Supply Gap:

With the increased of uses of papers and paper board, literacy rate, change of lifestyles as well as awareness of hygiene products the demand upward trend in is expected to reach its all-time high. Per capita income has also increased and so did the expendable income. There is shortage in supply of paper and tissue paper globally besides China, one of the largest paper producers have closed numbers of paper mills of their environment issue. Under this circumstances demand for paper products are expected to increase locally and globally. It is projected that the demand for paper products (mainly writing paper and hygiene products) will reach at about 10 lakh tone annually in the domestic market. Our nationwide awareness development program through discussion, meeting and seminar has well driven people towards increased sense of sanitation. As a result, there will be a surge in demand for our hygiene products. Currently we are operating at 80-85% of our capacity and generating about 1,15,000 ton annually. Previously installed brand-new automated machineries added more than 30,000 tons yearly. Meanwhile our company added many facilities from time to time which we hope will enable us to take the opportunity of supply in upcoming days.

Market Competition:

There are more than 100 modern paper mills out of which 41 mills are running and are producing a huge quantity of paper and paper products in our local market. The scenario has been by just for few years. And since the establishment of small numbers of paper mills in the private sector, these industries started to take lead and since then trying to make this country self-sufficient in production of paper and paper products to ensure the domestic demand.
During late 1950s the paper industry of Bangladesh went into operation and more than 100 paper mills were established meanwhile, and 41 local private paper mills were in operation producing more than 600,000 MT of paper and paper products per year. The paper industry has proved as a potential sector in Bangladesh and may become one of the foreign currency earners of this country.

In order to reduce dependency on imported items, the local producers of paper and paper board have to cut down their production to some extent. Most of the local paper mills compelled to produce paper and paper board utilizing only half of their capacities. By introducing modern technology, the paper producers adding values to this sector, and foreign buyers have started coming to import paper products because of the good quality from Bangladesh. Recently, many factories in China and some European countries were set close due to higher production costs and environmental issues, bringing up hopes for Bangladesh.

This study is taken from Bashundhara Paper Mills Ltd's annual report for FY-19-20

Web Title: Outlook of Paper Tissue Industry in Bangladesh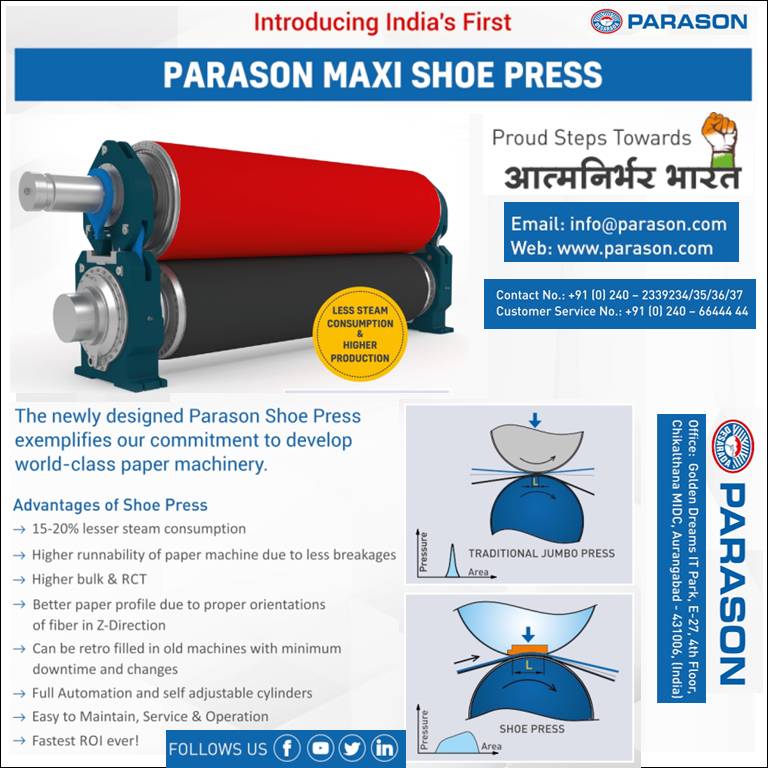 More News From international
Next Stories