APP Investment: Paper Demand will always be there, and it will be the war of price due to oversupply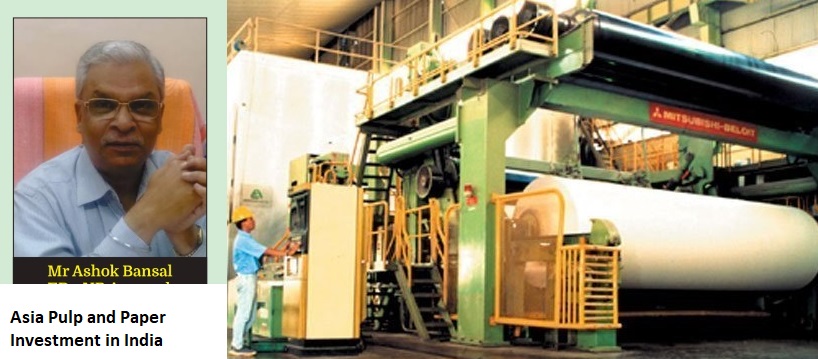 APP Investment: Paper Demand will always be there, and it will be the war of price due to oversupply
Asia Pulp & Paper (APP) Sinar Mas is considering the construction of a paper production facility in the Raigad district of the western Indian state of Maharashtra. The site in Dherand village identified for the facility will have a capacity to produce 1.2 million MT of paper products including printing paper, tissue and packaging board. By 2025, Asia Pulp & Paper intends to begin its enormous capacity in India to produce WPP, tissue, and packaging boards.
The many stakeholders in the paper business are briefly discussed in The Pulp and Paper Times on the APP's investment. We get a range of answers and criticism. Here is the opinion of Mr Ashok Bansal, Ex-ED, NR Agarwal Group of Industries, here are the opinions:
New Delhi | The Pulp and Paper Times | February 2023
Q: Does Asia Pulp and Paper's (APP) 1.2 million MT capacity hurt big and small paper mills in terms of paper export?

Yes. The APP capacity is huge. It seems, APP is targeting to serve the growing Indian market first. For other countries they can serve from China / Indonesia. Due to oversupply at the domestic market, smaller Indian players may try to capture the export market; this may result to a high competition.

Q: Is this massive capacity good for the Indian market, or will it derail market sentiments...please explain

Scale of production comes with efficiency and low specific consumptions during production, thus cost reduction with environmental resource saving will always be there. Once APP's products will reach Indian market, this will make sure only efficient & quality conscious mills will be able to compete & survive, small and inefficient mills either will have to upgrade very fast or may need to close. A healthy competition for efficiency and resource saving is always desirable for a market where there is a huge opportunity of demand rise for packaging grades are foreseen.

Q: APPs will manufacture WPP, Tissue and Packaging Grades. Will the local market of these grades experience a slowdown? How do Indian paper mills compete in these grades?

As per the initial sources, APP may start with packaging board and then gradually switch to other grades. The demand will always be there, and then it will be the war of price due to oversupply. However, it is to be seen how fast APP makes the decision and install the plants.

Q: Any other comment on APP's investment?

Indian paper mills are very close to the local market, they can efficiently handle the market dynamics and some mills are extremely efficient. So it's expected, there will be healthy competition for good quality products in the market. Hopefully, this will make the Indian pulp and paper market more mature. We may expect the import of finished paper from China will reduce with good volume because of this investment by APP.

Web Title: Paper Demand will always be there, and it will be the war of price due to oversupply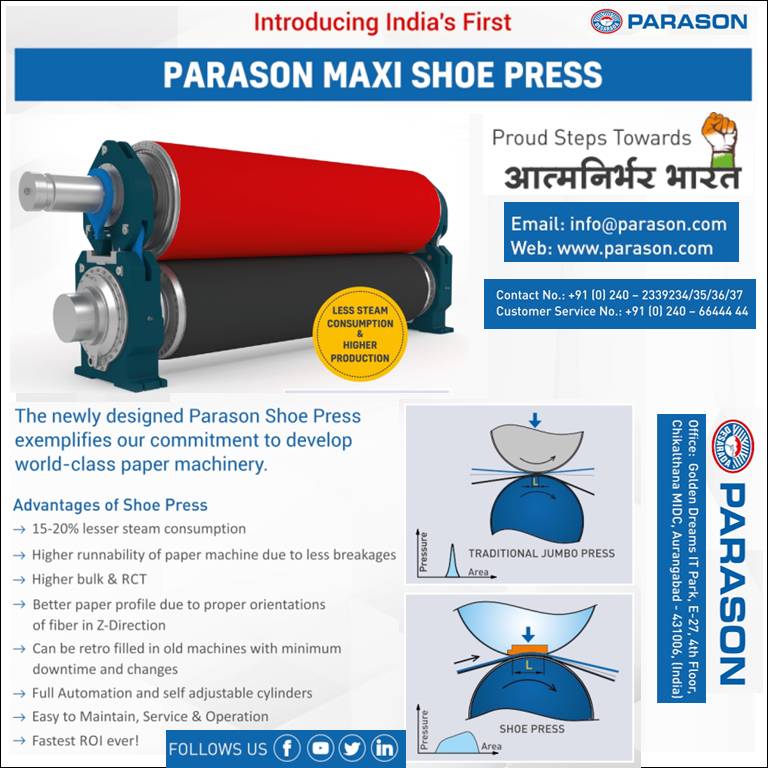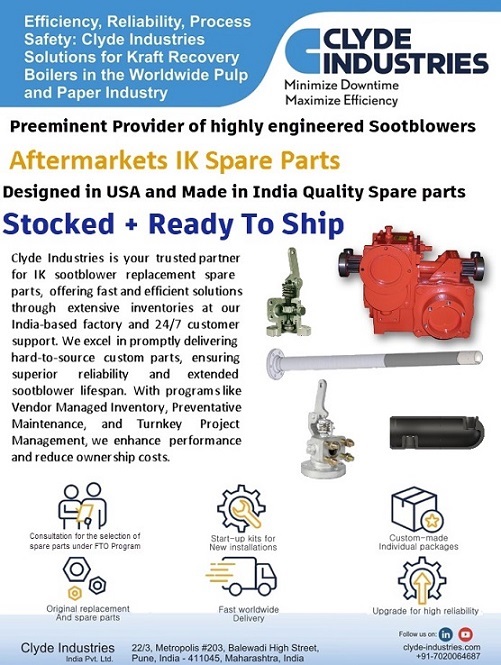 More News From study-and-views
Next Stories