ITC to pump in INR 2k Crore to reach One Million Tonnes capacity by Y2025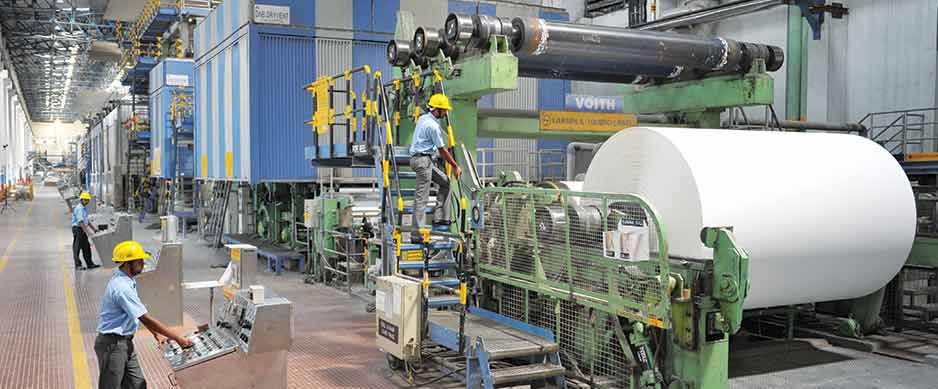 ITC to Pump in INR 2k Crore to reach
One Million Tonnes
Capacity by '2025
Bhadrachalam | 3rd February 2020 | The Pulp and Paper Times :
The largest manufacturers of Packaging and Graphic Boards in South Asia accompanied by a diverse range of Specialty Papers & Boards fulfilling a variety of needs, diversified multinational conglomerate ITC Ltd has drawn up plans to invest Rs 2,500 crore in its PSPD (papers division) business as part of plans to hike capacity to 1 million tonnes per annum (mtpa) by 2025.
According to Times' report, a chunk of this investment — Rs 2,000 crore — will be pumped into its integrated pulp and paper manufacturing facility at Bhadrachalam, Telangana. ITC Bhadrachalam, which is spread over 500 acres and is touted as the largest site for pulp and paper production in India, procures 15 lakh tpa of pulp wood from nearly 8,000 farmers in the two Telugu states and has created over 1,800 direct and 3,000 indirect jobs.
"Strongly market-driven, the focus is on Value Addition, New Product Development, Quality Enhancement and Sustainability backed by a Marketing and Technical team with the capability to constantly enrich relationships and deliver ever-increasing satisfaction levels," sources said to The Pulp and Paper Times.
"At present our overall PSPD capacity is 7.5 lakh tonne per annum, out of which 6.5 lakh tpa alone is at Bhadrachalam As part of our plan to reach 1 mtpa over the next 5 years, Bhadrachalam's capacity will be increased to over 8 lakh tpa Vadiraj Kulkarni, chief operating officer, PSPD, ITC Ltd, to TOI
Pointing out that ITC has already invested Rs 1,250 crore in in its PSPD business over the past three years, Kulkarni said Rs 1,500 crore will be pumped into Bhadrachalam by the end of 2021-22.
"The Rs 1,250 crore investment went into setting up a 1 lakh tpa bleached chemi-thermo mechanical pulp (BCTMP) mill, which contributes to import substitution and captures larger value in India, and a new paperboards machine line with a production capacity of 1.5 lakh tpa at Bhadrachalam.
The ongoing Rs 1,500 crore investment is being utilized for setting up a high-pressure recovery boiler, expanding the pulp mill capacity to 4 lakh tpa from 3.5 lakh tpa and augmenting the production capacity of board machines from 1 lakh tpa at Bhadrachalam," Kulkarni explained.
He said another Rs 1,000 crore will be invested over the next five years for expanding the pulp mill capacity at Bhadrachalam to 4.75 lakh tpa at Rs 500 crore. Another Rs 500 crore will be pumped into Kovai (Coimbatore) facility to add a 1.5 lakh tpa paper board machine to enhance capacity at the plant to 2.5 lakh tpa. "We will be taking the necessary approvals for this Rs 1,000 crore investment plan in due course," the ITC-PSPD COO said.
He said the investments in the PSPD business are aimed at driving growth and competitiveness of the business through an indigenous sustainable paper value chain anchored on an afforestation program that has greened over 7.5 lakh acres across the country.
The sources further said "Over the years we have developed several new products and variants to meet specific industry & customer needs. This has resulted in an enriched range of products offering superior solutions to a wide cross-section of customers."
Web Title: ITC to pump in INR 2k Crore to reach One Million Tonnes capacity by 2025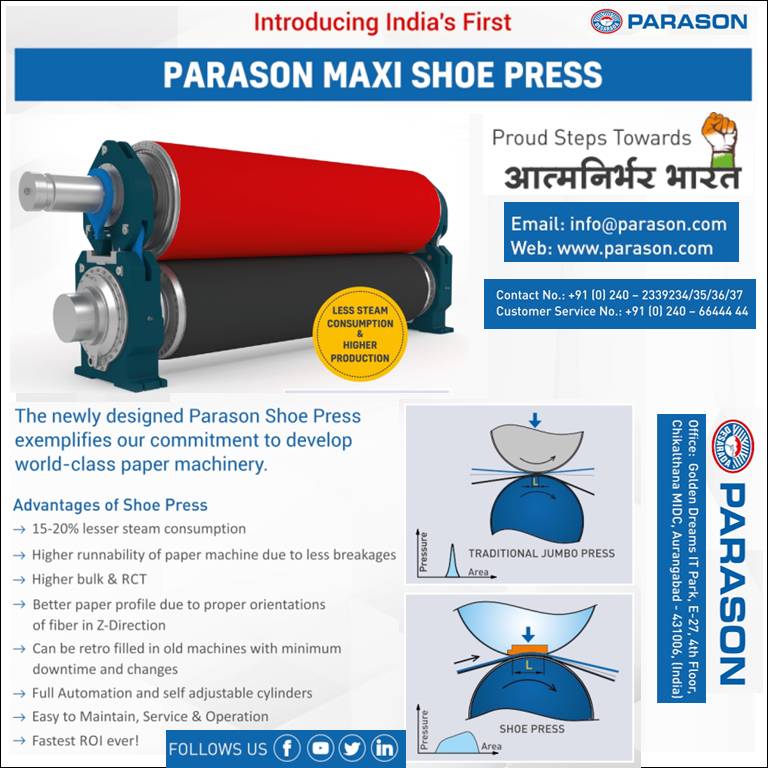 Next Stories