"We have reduced the cost of conversion by 2% with various cost conservation measure": JP Narain, CEO Century Pulp and Paper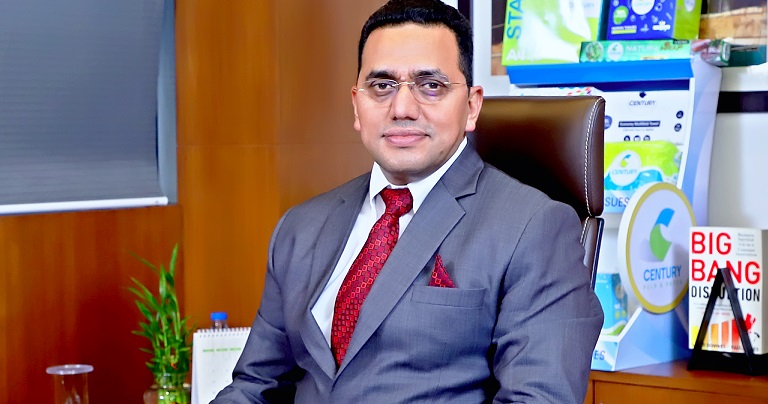 "We have reduced the cost of conversion by 2% with various cost conservation measures": JP Narain, CEO Century Pulp and Paper
Century Pulp and Paper (CPP) was established in 1984. With our relentless focus on quality, we manufacture international-grade products and are now a leading player in India's pulp and paper industry. We are also taking all the necessary steps to conserve energy, forests and water, and recycle effluents where possible.
CPP Manufacture high-quality writing and printing paper, tissue and board and Rayon Grade Pulp (RGP) products. In our state-of-the-art manufacturing facility, located at the foothills of the Himalayas in Lalkuan, Uttarakhand, we employ the local community, thus generating opportunities for them and improving their livelihoods.
Recently, The Pulp and Paper Times interacts with Mr. J.P. Narain, CEO at Century Pulp and Paper about CPP's work culture, products, expansion and current market scenario. Here is the interview:
Q. Century Pulp and Paper (CPP) has become an established name in paper making, please share CPP's principals & work ethics behind a successful paper manufacturer.
Work with employees and keep them motivated with transparent organization processes. This organization culture is helping us to become a successful paper manufacturer.
Q. Corona Pandemic has subdued the demand for Writing and Printing paper significantly in the last 4 to 5 months. What is CPP's strategy to combat this situation for the next six months? Will this market conditions eat out the liquidity of the paper mill?
Writing printing machines can be used for making products like cup wall and industrial packaging like ARSR. Copier is moving nicely overall writing & printing paper is operating at a capacity of 65-70%. With the unlock 5 relaxations, I think it is going to bounce back because Institutions and coaching institutes are started, with the government directives to undertake the exams in the month of October the overall writing printing demand will further increase. On liquidity front mill has to think on strategic initiatives to conserve the cash otherwise it will be tough time for paper mills who only deals with writing & printing segment.
Q. CPP has the intention to venture into High BF Kraft Paper Production, what factors have worked behind this 'move'? Will big fish eats out small one in packaging paper segment?
We have got only one machine which makes brown Industrial Paper. Low demand in that quality has spare that machine to make another quality and with that intention CPP had made high BF kraft paper, once the demand will be back then we will rethink about the production of brown Industrial paper.
Q. How much production of High BF Kraft Paper CPP is planning, in what grammage and BF?
Production will depend upon the market demand however BF will be more than 50 and grammage will be 70 to 150.
Q. CPP has started technical up gradation on its PM-III & IV. Please tell our readers what is the nature of this up-gradation and what value addition will be achieved by CPP in its product portfolio?
This is a quality up-gradation, so we are adding screw press, moisture control & calliper control and few more up-gradation which will enhance the speed of machines by 5%.
Q. Tissue paper is emerging out as one of the fastest segments. But Corona pandemic has crippled its associate industry i.e. Hotels, Travelling and tourism, where it is most consumed, what is CPP view over Tissue Market growth in the next two years?
It will be a bounce-back very fast. Tissue market growth pre-COVID was 12% and it is going to grow up to 15% in the next 2 years because the personal consumption segment of tissue which was 35% earlier has gone to 45 - 50 % due to hygiene awareness. Away From Home will come back within the next 6 months once all associate industries will come back to normal operation.
Q. CPP has various Tissue converted products in the market; please describe them for our readers.
Century has all kinds of consumer tissue product variants available in its portfolio – Napkin tissue, Facial tissue, Toilet Tissue, Kitchen towel, Multi fold Towel, Hard Roll Towel and cellulose-based Natura Wrap. Century consumer tissue products are made from 100% virgin pulp, free from Optical Brightening Agent (OBA) i.e. safe for human skin/food, environment-friendly Elemental Chlorine-free and FDA certified, that delights end consumer. Continuing the habit of product improvisation & customer-centric innovation, we have recently launched a Disposable Bedroll and Barber Hygiene Kit to give consumer a safe, convenient and hygienic solution in view on COVID-19 pandemic.
Q. How important is company culture to you and what measures do you take to maintain your desired culture?
Organization culture is the key for motivated employees and best performance and the best culture in the organization will give magical results. Measures to maintain this culture is closely working with all our employees and keeping an absolute transparent approach across all organizational processes.
Q. CPP has invested in high-end technologies for getting better-operating parameters and cost-effectiveness. How important to invest in technology in view of when the cost of capital is on the higher side? And which makes Indian Paper Manufacturers less competitive in a global perspective?
This is a kind of equation which paper mill to work out how much they are investing and what is the ROI. Yes in the future technology will have to reduce end to end cost in the business.
Q. Please Share CPP's corporate social responsibility (CSR) activity for our readers.
CPP is working mainly in Health, Education and Sanitation pillars under CSR. The major initiatives are the construction of houses & toilets for poor people, infrastructure development in schools, installation of India Mark hand pumps for drinking water, training Centre for Girls and ladies for their self-dependence, organizing medical camps and health awareness programmes and sanitation activities in nearby areas.
During the pandemic, we have distributed Sodium Hypochlorite for the sanitization of nearby villages & cities. Cotton Masks are also being manufactured and distributed by our SwavlambanMahilaSamiti at Bindukhatta & Shantipuri. PPE kits provided to Government Hospitals for their medical staff. The contribution also made to the CM relief fund and NGO's for prevention measures of COVid-19.
Q. To increase the in-house paper consumption and have an improvement in the profitability, Is CPP planning to set up an in-house paper conversion facility in view of launching any paper converted product? If yes, please share the attributes of that paper product & conversion facility.
No, we are not thinking in that direction except the tissue segment.
Q. What best does CPP suggest to the government to have better operating hours for the survival of the industry in view of covid-19 spread out?
Labour laws are there and we are following it. State govt. are taking initiatives regarding working hours during a pandemic for a specific period.
Q. In this Corona pandemic, what advantages does CPP find as a seller also as well as a buyer?
As seller hygiene awareness has gone up i.e. deriving the tissue consumption. In buyer perspective, we have reduced the cost of conversion by 2 % with various cost conservation measures.
Web Title: We have reduced the cost of conversion by 2percent with various cost conservation measures  JP Narain CEO Century Pulp and Paper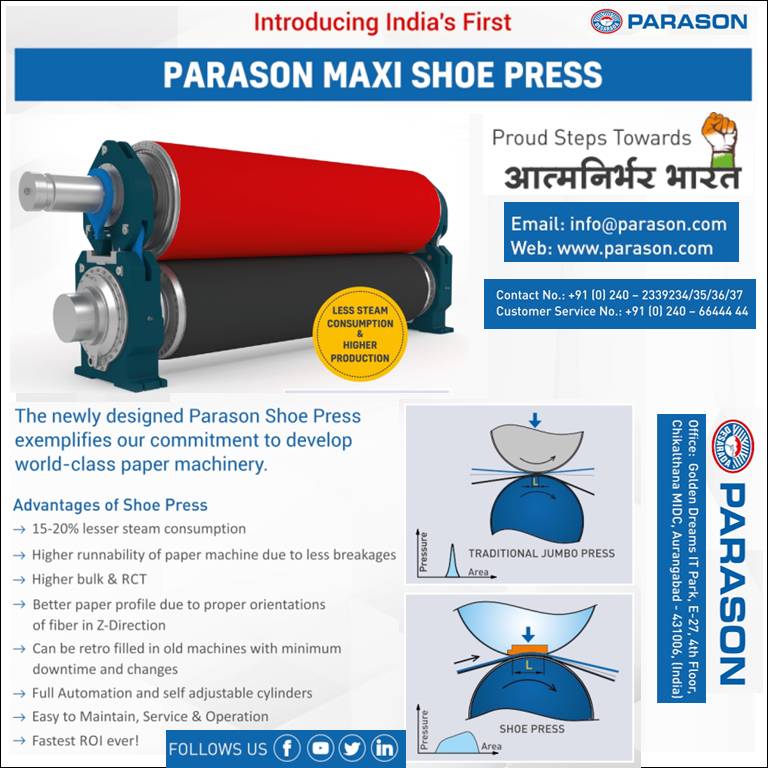 More News From interviews
Next Stories