Emami Paper intends to emerge as a INR 5000 Crore revenue company by 2025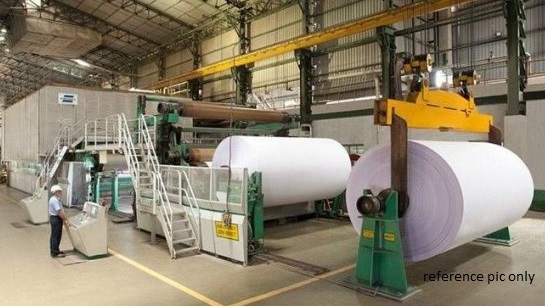 Emami Paper intends to emerge as a INR 5000 Crore revenue company by 2025
- Profit After Tax (PAT) improved 125 percent for FY 21-22
- EMPL will seek to debottleneck its capacity at a relatively low cost and generate incremental production
- Discontinue operations at Gulmohur unit on the outskirts of Kolkata; the idle facility is likely to be monetised, enhancing resources for reinvestment.
The Pulp and Paper Times:
Emami Paper Mills Ltd. (EMPL) is a modern broad-based paper and paper board manufacturer, is engaged in manufacturing packaging board, writing & printing paper and newsprint. EMPL enjoys a prominent position in the high-end packaging board segment and continues to consolidate its favoured supplier status among leading end-use customers, front-line printers/converters and brands.
Emami Paper reported its best results during FY 2021-22, a year when one of its operating segments underperformed on account of a sustained closure of academic institutions. The Company reported profitable growth: even as revenues increased 61 percent, and profit after tax improved 125 percent. The Company reported INR 1,957 cr revenue in FY 2021-22, INR 322.08 cr in EBIDTA and INR 114.80 cr in profit after tax.
In his speech to shareholders in the annual report for FY 21-22, Mr Vivek Chawla, Whole-time Director & Chief Executive Officer at EMPL says that It would be simplistic to assume that this improvement was the result of a swing in commodity realisations of the products manufactured by your company or inventory profits during an inflationary environment. The improvement was the result of a coming together of dozens of small improvements across operations. The gains that were generated by these improvements translated into an attractive increment over the prevailing industry average, deepening our outperformance.
Outlining the new Emami paper, Mr Aditya V. Agarwal, Executive Chairman of EMPL added, "The biggest transformation was in the 'how' and not in the 'what'. This 'how' was manifested in a 'We can. We will.' commitment to counter challenges with passionate, resolved and informed team working. The new Emami Paper is not singularly focused on revenue as much as it is focused on profitability. The result has been a subtle shift from 'maximise output' to 'maximise margins', which has translated into a Return on Capital Employed focus, strengthening value addition, realisations and margins."
"The new Emami Paper is about seeking a better way. During the year under review, this manifested in the Company customising products around specific customers, especially in sectors where the Company had a negligible exposure. The result is that by the end of the year under review the Company had begun to generate revenues from newly launched products, which inspires the optimism that we have extended into diverse categories with differentiated products, broad basing our risks and enhancing our relevance.
EMPL's longstanding Gulmohur unit on the outskirts of Kolkata. Over time, the plant had become sub-optimal in size and could not be expanded. The Company selected to discontinue operations at this facility during the last financial year following a sensitive engagement with all employees that was followed by a voluntary retirement scheme. With operations having been discontinued, the idle facility is likely to be monetised, enhancing resources for reinvestment.
Mr Chawla further outline the growth prospects and added, "We would be under-shooting on the rich potential in our business if we planned to grow incrementally through capacity debottlenecking. EMPL is weighing the options for either backward or forward integration. All our cash flows are likely to be allocated in this business with the objective that we graduate Emami Paper 2.5x into a INR 5000 cr revenue company by 2025. This means that whatever growth we generated in the past year of our existence could be more than replicated in only the next three years."
Emami Paper's procurement function encountered a challenge. In a business where we import all our pulp – an estimated 1,40,000 tons per annum – a small error in timing or cost could translate into a sizable transaction 'loss'. In the past, this function was completely managed by a small, focused team. A reinvented Emami Paper widened this function to include young executives who examined the global market for leads and trends.
The result is that this function was no longer completely dependent on one or few executives; it was enriched by perspectives coming in from different directions.
New product development: In the past, customers came to Emami Paper and expressed their new product application needs. In the reinvented Emami, this practice was altered. EMPL empowered young product development teams were empowered to go and speak to customers to comprehend their evolving needs.
One of these teams – a young team of paper technologists from our product development cell - studied the requirements of customers in the fastfood sector. The result was the development of oil and grease-resistant paper, which opened us to a completely new packaging paper application.
Raw material security: One of the important achievements of the Company was access to adequate liquidity, empowering the Company to secure its raw material requirements. A visible marker of the Company's resource security was its capacity utilisation; by the virtue of keeping the manufacturing lines completely running and serviced with adequate raw material, the Company's capacity utilisation increased from 72 percent in FY 2020-21 to 91 percent in FY 2021-22. The Company deepened its sourcing arrangement with Talcher coalfields to procure coal at competitive costs, ensuring that its captive power plant continued to provide two-thirds of the Company's power appetite, moderating resource costs.
There was an unprecedented increase in imported newsprint waste prices (landed) by 193 percent from its low to the peak, which prompted the Company to mobilise non-newsprint waste. Besides, the Company leveraged its liquidity to buy raw materials at relatively low prices. The result is that even as average raw material cost per tons increased 35 percent to INR 35,000 during the year under review, the Company's raw material cost as a proportion of revenues moved from 51 percent in FY 2020-21 to 55 percent in FY 2021-22.
EMPL invested in three cutting-edge paper machines and one board machine; all paper machines are fungible, capable of producing writing & printing paper, high-grade kraft paper and newsprint.
The Company intends to enhance capacity utilisation, widen the portfolio to cover new oil and grease-resistant grades as well as cup stock in the board machine. The Company will seek to moderate energy consumption.
Sales growth: EMPL reported a 26.03 percent increase in offtake by volume and 60.96 percent increase in offtake by value, which was creditable for a year marked by two pandemic driven lockdowns and a volatile external environment. The increase in sales was largely on account of pent-up demand that translated into offtake during the year under review. There was a decline in imports into India due to logistical bottlenecks; exports also increased, affecting the domestic market balance which translated into greater reliance on domestic materials.
Vertical-wise performance: The Company's revenue mix was altered, given a change in the external market realities. Packaging board revenues grew by 48 percent over the previous financial year. Revenues grew 97 percent in the newsprint and writing & printing segments.
Exports: EMPL broad-based its geographic sales coverage, following which exports increased from 26.20 percent of overall sales to 30.79 percent during the last financial year. Emami Paper prospected virgin grade packaging board sales in the country with similar demographics like Italy, Turkey and Egypt where the Company enjoyed a logistics advantage over China. The Company also marketed material to the USA, Canada and Australia.
Emami Paper seeks to enhance its packaging board capacity across the foreseeable future given the sustained increase in demand. In the interim, the Company will seek to debottleneck its capacity at a relatively low cost and generate incremental production.

Web Title: Emami Paper intends to emerge as a INR 5000 Crore revenue company by 2025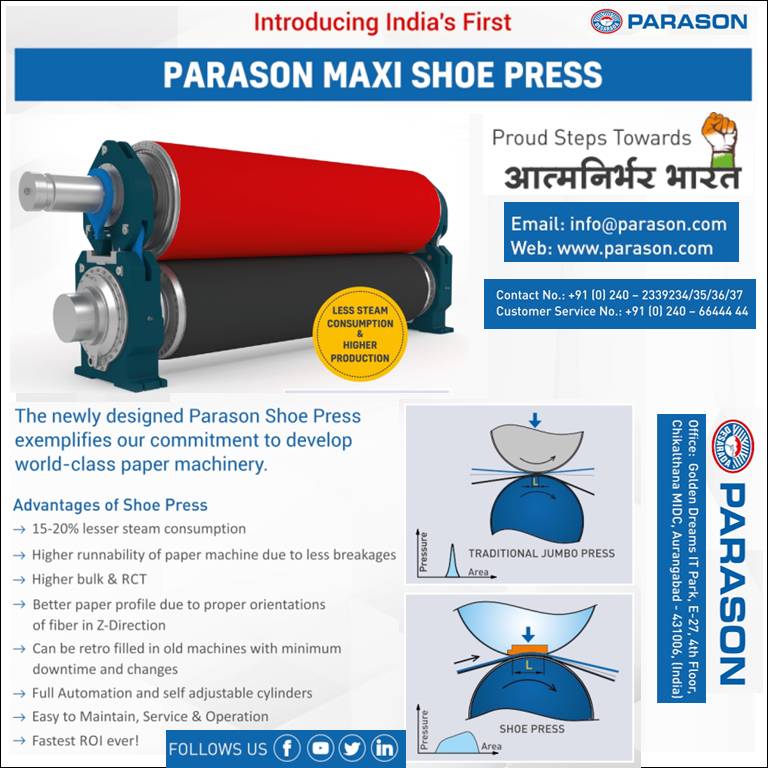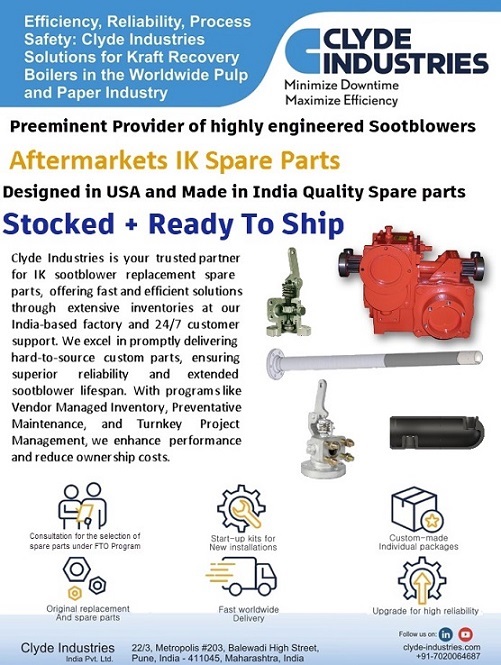 Next Stories