"Writing printing paper segment is bound to get bigger until population growth starts to decline" : TNPL Director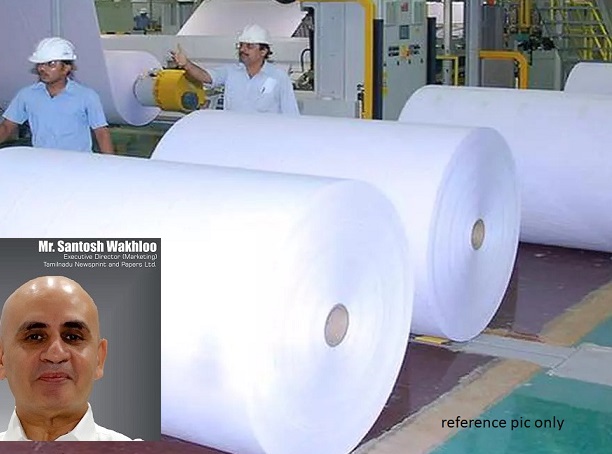 "Writing printing paper segment is bound to get bigger until population growth starts to decline" : TNPL Director
-Need to focus on speciality, writing printing paper for better growth in the industry
- As far as books are concerned, it has come down to 4% levels from 8-9 %
- A substantial quantity of good kraft liners is imported at high prices in India because it is not readily available.
- The coated paper segment is also on the decline
Speaking at Paperex, Chennai, Mr. Santosh Wakhloo, Executive Director (Marketing), Tamil Nadu Newsprint and Papers Limited, shared his insights on the current and future scenario of the paper and packaging industry.
Chennai | 2022 | The Pulp and Paper Times:
"Paper and packaging boards are used for four major applications; one is communication, the transmission of information, second is storage or archival of records, third and fourth is packaging and specialty applications," he said.
On the first application, he said, "Paper is an excellent means of communication, and as technology is evolving, the use of paper as communication means is reduced or replaced by more efficient technology. All means are evolving, and so is the pace of technology, leading to a situation where paper usage is under threat. Before COVID, newsprint was a large industry, but COVID led to a change in consumption patterns. People did not get newspapers then. Now they are used to it, and people are not reading newspapers. So that segment came under maximum stress and threat, and I do not think it will recover unless we talk about niche segments. When somebody writes information, it is proven that knowledge is understood better than just reading. So when it comes to education, and children who read and write, the segment will get stronger. So writing printing segment is bound to get bigger until population growth starts to decline. As far as books are concerned, it has come down to 4% levels from 8-9 % and might go down faster because it is getting replaced by technology."
"The coated paper segment is also on the decline. In 2014-15, India was a seven lakh tons market. It went up to about ten and a half lakh tons. Today it is back to seven lakh tons. So it means that we had growth, and now it is declining. It does not appear that it will be a growing segment any longer. In the 90s, there were certain segments like cast-coated papers, which just came and disappeared," he added.
Coming to the second part -- storage and archival, he said, "With the Indian government focusing on Jan Dhan, Aadhaar, and mobile, the linkage of all three, it is easy to store information. Whether it is graduation certificates, land records, or civil records, every document can be digitally stored and accessed from anywhere. India is more advanced than the European nations in this aspect. Digitization will shrink the paper used for archival purposes. So the archival and storage segment will not withstand the onslaught of technology."
Being optimistic, he said, "We are looking at the industry growing upwards of 5% in India. And if we say it is a 200-lakh ton market, 5% of which is ten lakh tons, so ten lakh tons every year is required minimum into the market. The government focuses on ecology, recyclability, and ensuring that we do not pollute the environment. We used metal or wood as packaging material, and as they started getting heavier and more expensive, we switched to plastic which evolved packaging. Plastic has multiple use and advantages, but gradually, there was a need that we could not afford to pollute the earth. So then the move has started towards eco-friendliness. Eight-ten years ago, the paper industry fought with plastic that, no, we do not pollute. But now the time has come when people realize that paper is eco-friendly. The challenge is to communicate that there is nothing better than paper. It is light, durable, and recyclable. So I would say the packaging is a major growth segment."
He added, "There are certain specialty applications like sublimation papers for fabric printing, for a single replacement for single-use plastic as paper cups, straws, disposables, etc. So these segments are bound to grow as the economy grows. I would say kraft has the biggest growth opportunity in India. But if you were to speak to consumers, good quality kraft is still lacking. I was looking at import data, and a substantial quantity of good kraft liners is imported at high prices in India because it is not readily available for certain consumer segments. I would say the paper industry is one of the greenest industries, and it is one of the rare industries that create its raw material, consumes it by making some products, and that be recycled multiple times. And in the entire bargain, we are doing a lot of carbon fixation. So as an industry, we are helping nature, helping other industries by protecting their goods through better packaging, and providing employment to millions."

Web Title: "Writing printing paper segment is bound to get bigger until population growth starts to decline" : TNPL Director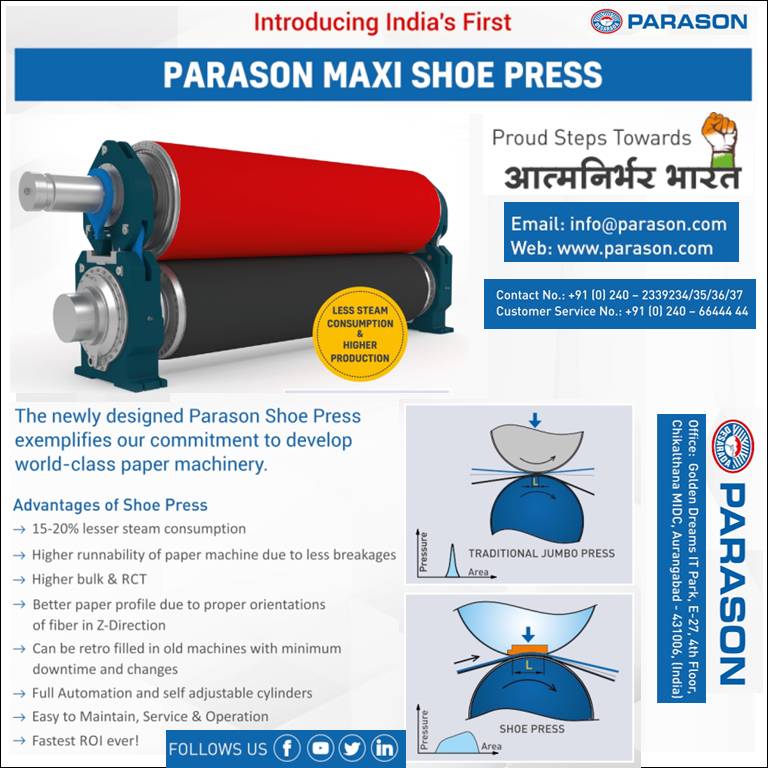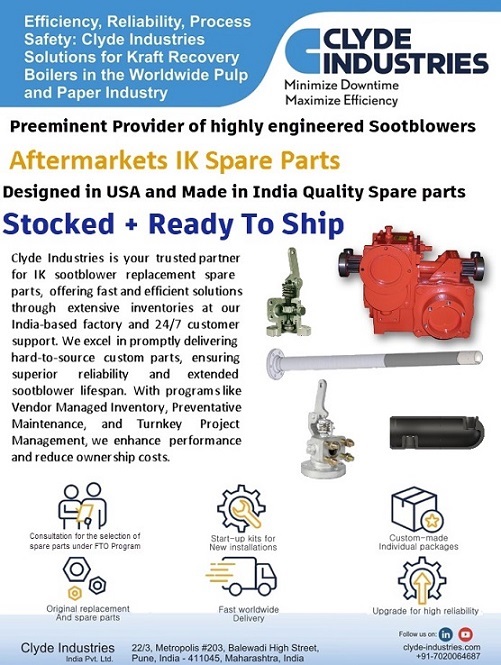 Next Stories