PaperTech Seminar : Bring in more paper mills to discuss their experiences with energy and environmental compliance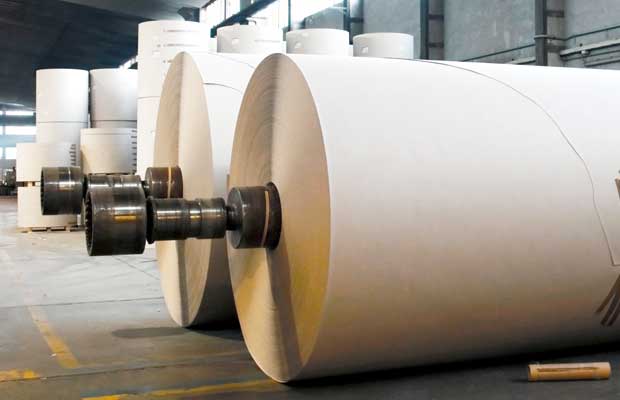 PaperTech Seminar: Bring in more paper mills to discuss their experiences with energy and environmental compliance
New Delhi | 19th September 2022 | The Pulp and Paper Times:
To make Indian Paper Industry world-class, paper mills need to conserve energy and environmental compliance. "We should be pretty close to becoming among the finest in the world. Since, there is no choice but to conserve energy, mills have done extremely well recently in terms of environmental performance. Many paper mills, both agro and recycled, come to mind since I can still clearly recall the numerous occasions when we were told to shut down the agro base paper plant because we had no future and were a highly polluting industry. But I can attest that the paper sector, which is based on agro-based ,is currently up to par and may even outperform many so-called huge mills in terms of environmental compliance" Said Mr. Anil Kumar, former ED & CEO at Shreyans Industries Ltd.
While addressing the 16th PaperTech 2022 organized by Confederation of Indian Industry (CII) in Delhi, Mr. Anil Kumar stated that energy has become so expensive, that mills and management have no option but to conserve energy to be more efficient. I'll be happy to share very frankly the journey of paper mills. Starting from almost 1500 to 1600 kwh power consumption to produce per ton of paper down to about 700 kwh today, the water consumption from 250 cubic meters per ton down to about 30 to 40 cubic meters, depending on how efficient you are. And also steam consumption including chemical recovery has come down drastically around to 50 percent level.
Mr. Kumar further says, "The only catch is that more mills need to join the program in order to share these statistics. Sincerely, I think you'll be astonished if we find out how many so-called mills that aren't on board actually consume. They might be far more efficient than most of us in the hall right now. Therefore, the main task facing CII, IPMA, Papertech, and whoever else is to add additional mills to the board so that they may also share their experiences and statistics regarding energy consumption and environmental compliance. Therefore, given that the restrictions at some mills are little and that some raw mills are different".
Mr. Kumar insisted upon the use of technology in order to reduce energy and water consumption, he added, "Again, in my opinion, mills have access to the necessary technology to meet environmental regulations. There are technologies out there that are technically sound and practical from an economic standpoint, and secondly, there is a lack of an effective control mechanism. If someone is not doing something, it is also his purpose not to do it. I have to admit that the so-called pollution control bodies have failed to ensure that standards are being met. But if someone claims that there is no technology available or that becoming green is not financially advantageous, I personally don't buy it. I have worked in this industry for 40 years continuously. I've seen how the technologies have come forward, and where the growth has been. But by and large, agro-based mills are very compliant, and for or recycle base mills, most of them must be compliant. But if there are any deviation or deviations there, I think lots more effort to ensure that it is implemented has to be done. But we have come a long way also, there's no doubt about it".
On the decarbonizing state in paper mills, Mr. Kumar apprises the audience that most of the mills are not equipped to measure their carbon footprint. We have no case studies or even I think the CII can help these mills by preparing the Performa which can make it easier for smaller mills to implement, where they can at least know what their carbon footprint is. But having said that, one thing that is very good about most of the mills in agro sector, is that they hardly use any fossil fuel. Most of our fuels are biofuels. let's say, wind energy or solar energy, but biofuel nevertheless, like rice and other fuel. So coal dependence is very limited and most of the water if not, it doesn't go for plantation of trees. It goes for at least annual crops, the agricultural crops. So again, part of carbon footprint is taken care of and then even groundwater situation is saved by using this water for irrigation. Especially in states like Punjab where so much of water is required for paddy growth. Almost 100% of water during the paddy season of effluent is used for paddy plantation.

Web Title: PaperTech Seminar : Bring in more paper mills to discuss their experiences with energy and environmental compliance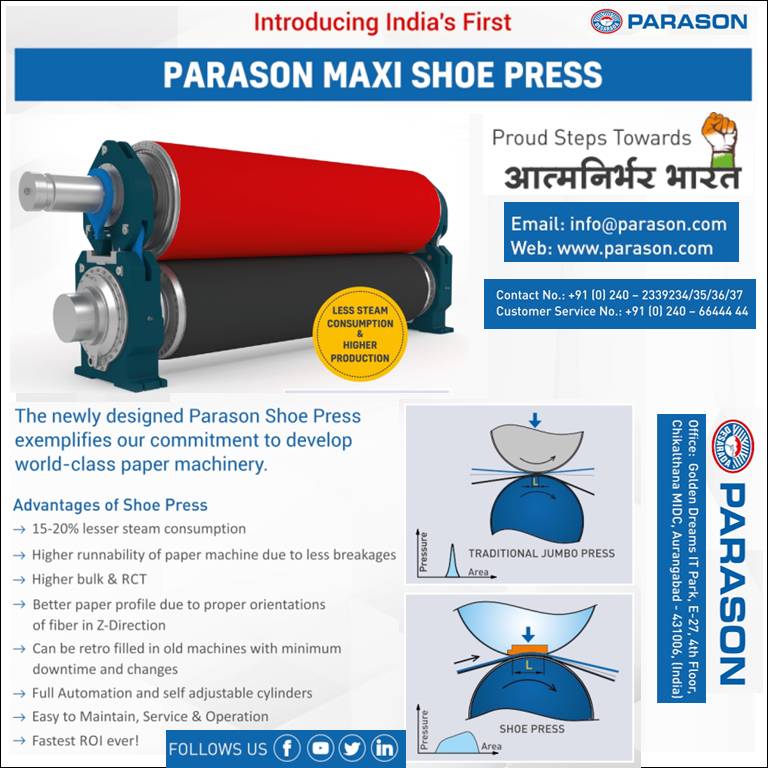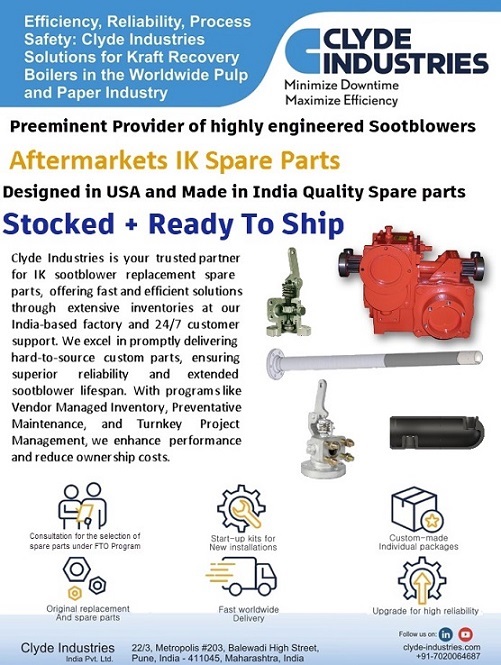 Next Stories