Energy crisis is a global issue, and initiatives we take should sustain and support the environment: IPPTA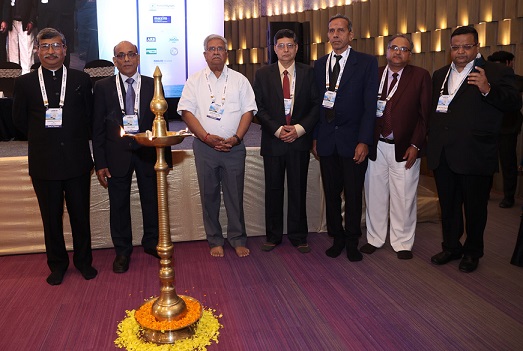 Energy crisis is a global issue, and initiatives we take should sustain and support the environment: IPPTA
At Zonal Seminar, The Indian Pulp and Paper Technical Association (IPPTA) President, Mr Ganesh Bhadti shared his views on the importance of energy conservation in paper industry. He also shared his insights on what approach paper mills can take to tackle this issue.
Vapi | November 2022 | The Pulp and Paper Times:
Energy conservation in paper industries has always been a hot topic for technical institutions like IPPTA. And to get an idea about the problem and discuss some solutions, IPPTA organized a seminar on Energy Conservation, Cost Reduction, and Developing Alternate Source of Energy in Vapi, Gujarat. Delivering his presidential address at the Zonal Seminar, Mr. Ganesh Bhadti shared, "We have the experts, friends, and colleagues in different areas. Today we talk about energy conservation. What are the sources of energy and cost reduction? Why have we selected this topic? There was a lot of debate on that. We have a lot of issues. Why only energy?"
Elaborating on the topic, he added, "Energy crisis is a global issue. When we talk about energy, many issues are to be considered. Energy security means securing energy for the future and ensuring that energy is available for our future businesses. The way of addressing these issues should also take care of the ecology. We have to ensure that it is not harming the environment. That's why we call it a total lifecycle assessment. Whatever initiatives we take should sustain and support the environment. Energy should reach people irrespective of their status. So why this scarcity arises when these energy sources are available in abundance? Long ago, everything was available. All natural resources were available, but at that time, there was care taken to protect them. But gradually, when globalization started, the people started exploiting these natural resources."
He added, "It looks like energy will be available for many years, but if you calculate in terms of years, coal is sufficient only for 100-150 years, and oil is sufficient only for 50 years. That too, only if we consume this at the present rate, if it exceeds, it will surely exceed because the industry is growing. So if it exceeds, it will be much lesser than projected. The point is, what should be our approach? There has always been a difference of opinion between industrialists and businessmen, on whether to have a holistic, or linear approach or whether to have the participation concept or ownership. I think a lot of discrepancies have resulted in the depletion of natural resources. Once we change our approach and attitude or act toward these natural resources, then we can avoid this depletion. There's time to take care of these depletion issues, but now the government policies, seminars or commitments have been made at different levels, starting from the Paris agreement, then the Copenhagen and then the Egypt, latest one."
"There is continuous energy shift. Fossil fuel consumption will come down. The projection says in the energy consumption sector, the electricity, and transportation energy consumption will go up, which means the availability of natural resources may not be sufficient to get the projected number of years. There are some expected changes in the pulp and paper industry. At the Indian paper industry level, you can see that coal is reducing by about 18.2%, and Gas will be coming down by 15%. There is a change in electricity consumption, it will go up by 12%, and bioenergy will go up by 23%, and this projection is up to 2030. The most important subject this decade is the restoration of natural resources. By 2030, paper production will grow up to 120 million tons. And gradually, the net energy consumption or the net zero emissions will come down, and it will be a positive sign of 16%. Sustainable consumption is required to ensure that this energy is available. At the global level, one of the targets is to protect the environment and bring down the global temperatures by five degrees centigrade," he said while sharing his projections.
While sharing his further plans and steps with IPPTA, he said, "This is the basis for our next seminar. In the next seminar, we will talk about green energy manufacturing. Our main challenges remain in how to maximize renewable energy and business. Transformation is required at all levels at every step of the industry. This approach will protect the environment and sustain the natural resources for current and future generations. So this transformation change is required for every business to sustain the environment. Ultimately, we need to address public issues, prosperity, planning, partnership, and peace which is the ultimate goal. In conclusion, I would like to add that energy is the pulse of life, and we cannot ignore things. We have to address this on peoples behalf. Attention is required. How we utilize energy and how we create the it, the means will not remain the same. It will change from time to time. We have to fine-tune every options, and fine-tune ourselves with the availability of resources."

Web Title: Energy crisis is a global issue, and initiatives we take should sustain and support the environment: IPPTA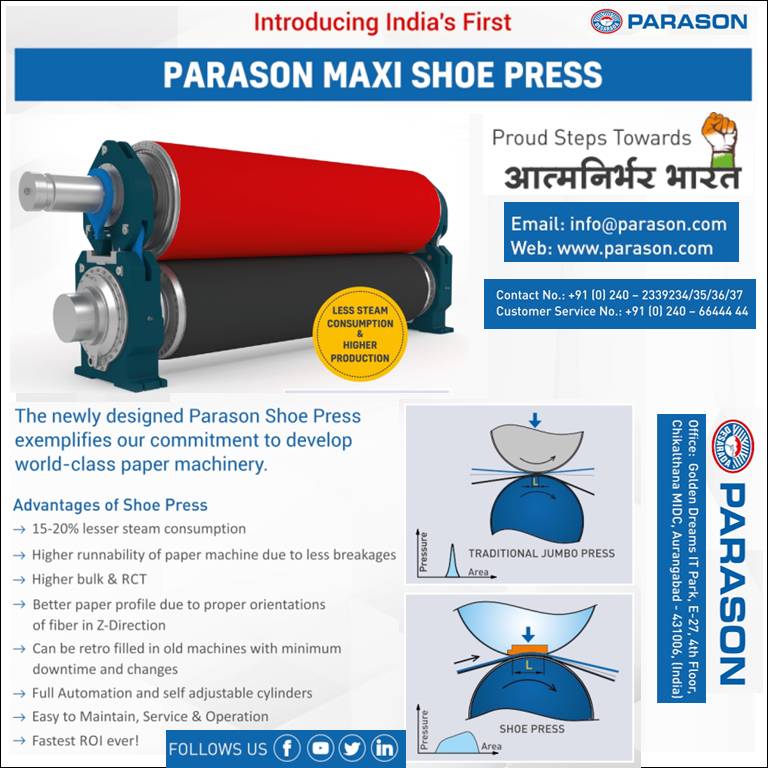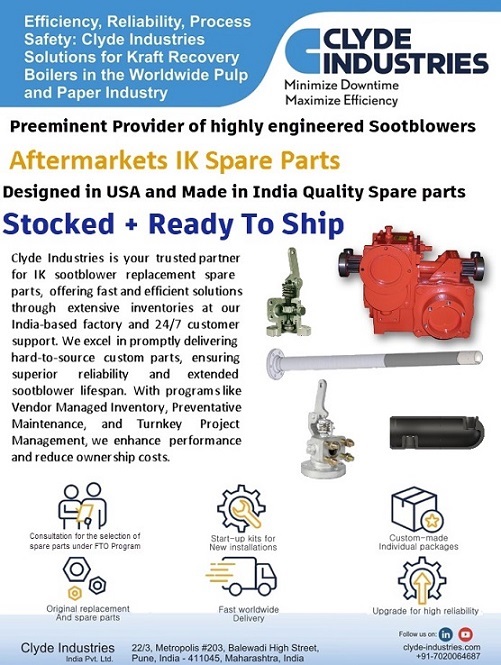 More News From paper-mills
Next Stories