A New capacity in Absorbent Kraft Paper segment; JMC Paper Tech commissioned the Machine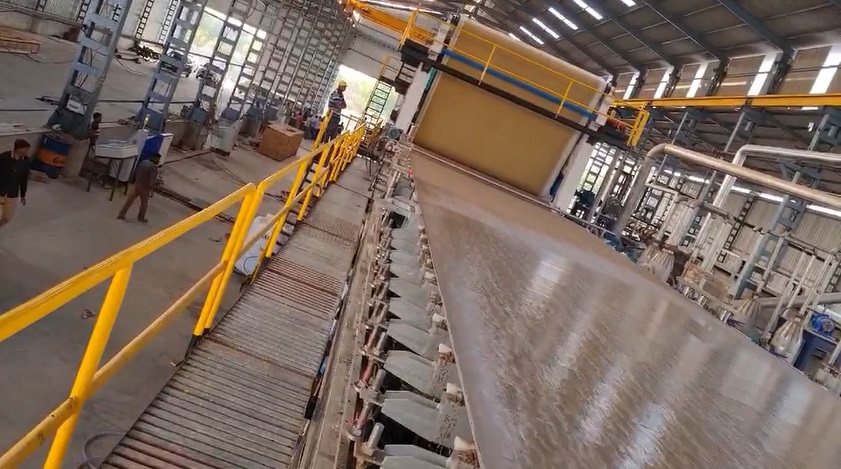 A New capacity in Absorbent Kraft Paper segment; JMC Paper Tech commissioned the Machine
Kheda | 11th April 2021 | The Pulp and Paper Times:
Use of décor paper in the construction sector, buildings and fashion sector is also propelling the growth of the market. Increased consumption of organized furniture in the world, this is also contributing to the growth of the decor paper market. Décor paper is also used in the production of abrasion-resistant laminating flooring.
The Absorbent Kraft Paper has good absorbency and penetrating power. The high viscosity Absorbent Kraft Paper is used for lamination. The Absorbent Kraft Paper is widely used in Decklan sheets. "Furniture industry prominently boosts sales of low-pressure laminates that are attributed to robust growth of the domestic furniture sector, almost 60% of the total furniture sold is household, which is likely to push demand for low-pressure laminates further," explained by Mr. Bharatbhai patel, director at newly started paper mill, Shree Narayan Kraft Paper Mill llp
Situated at Kheda, Gujarat, Shree Narayan Kraft Paper is well equipped to produce 120 TPD absorbent Kraft paper on a single wire machine.
The Absorbent Kraft paper can be categorized under décor paper, which is likely to witness again an uptick once this pandemic is over. "The growth of the lamination industry has pampered us for Absorbent Kraft Paper Production. For sure, we will receive a good return on our investment in the coming years, foraying Rs. 40 Crore in a modern paper production facility, we have successfully started the paper production in a first attempt," Mr. Patel informed
Before stepping into the Paper Industry, Shree Narayan Kraft Mill LLP- Management team is greatly involved into the Wooden Packaging Industry.

"We have engaged JMC Paper Tech for supplying the plant and machinery, they are keen expert in applying state-of-the-art technology to provide cost-effective custom designed-solutions to fulfill need of customers. JMC Paper Tech has a proven track record in installing and commissioning of paper mill's machine projects, we have absolutely no doubts about their ability in handling the project," Mr. Patel said.

The capacity of the machine is 120 TPD with a deckle size of 4100 mm. The designed speed of the machine is 300 MPM and operating speed is 250 MPM.

"JMC Papertech undertakes design, manufacturing, supply, erection and commissioning of new, Pulp mill & Paper Machines and also the modernization of existing pulp mill and Paper machines. We have the necessary capabilities in project engineering, design, manufacturing and project management to take up assignments on a turnkey basis," said Mr. Rajni Patel, CMD, JMC Paper Tech Pvt. Ltd
JMC Paper Tech has supplied the entire Paper Machine Section, Finishing Equipment and pulp mill section (partially) along with consultancy. Shree Narayan Kraft paper has started paper production on 11th April 2021.
Web Title: A New capacity in Absorbent Kraft Paper segment JMC Paper Tech commissioned the Machine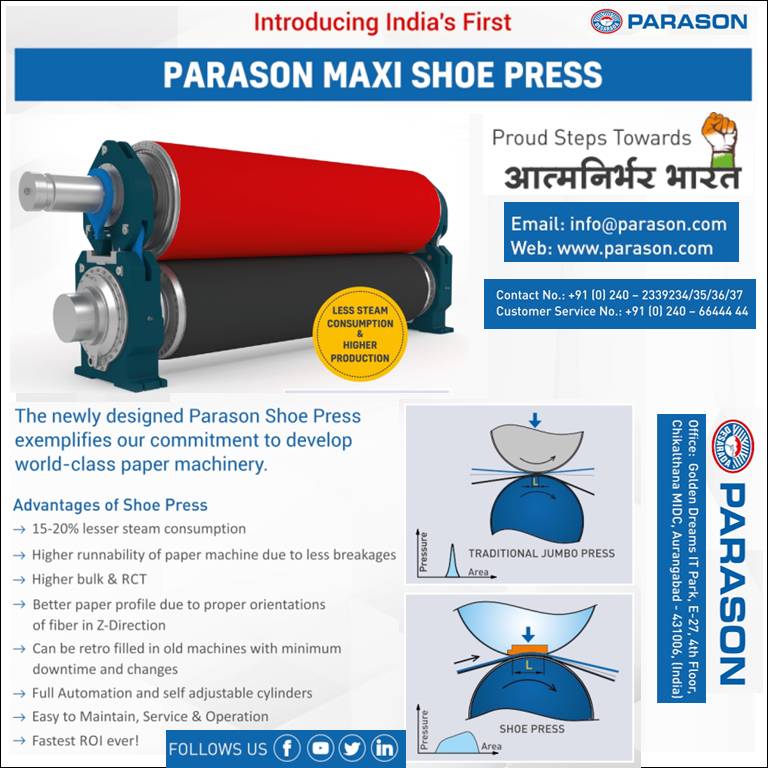 More News From new-projects-and-expansion
Next Stories