AIWPDA: Finished paper price surged by INR 2 behind every single rupee increase on RCP; condemns rumors of waste paper stock holding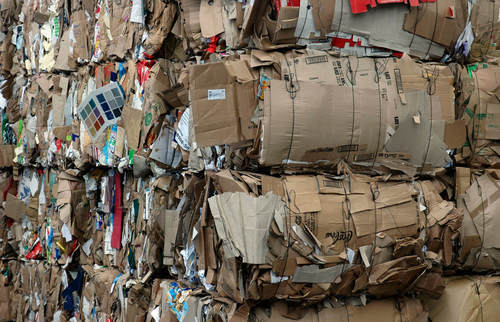 AIWPDA: Finished paper price surged by INR 2 behind every single rupee increase on RCP; condemns rumors of waste paper stock holding
New Delhi | 12th March 2021 | The Pulp and Paper Times:
The waste paper trade war in India is getting intensified day by day as Indian Agro & Recycled Paper Mills Association (IARPMA) has written to the commerce ministry alleging cartelization by waste paper suppliers to increase prices. IARPMA has asked the commerce ministry to intervene in the matter and crackdown on illegal hoarding of waste paper stocking centres.
All India Waste Paper Dealer Association (AIWPDA) has come forwarded to reply to this allegation made by the paper mill association, "our organization with a sole purpose and intent to keep motives aligned with paper manufacturing units and both are integral for the development of the paper industry. We condemn rumors stating rise in recovered paper price is due to stock holding with the intent of higher profit margins," said Mr. Naresh Singhal, President, All India Waste Paper Dealer Association (AIWPDA).
Mr. Singhal blames paper mills for overshoot the price of a finished paper comparing to the propionate increase in waste paper prices. He said that with every increase of Rs 1 in the recovered paper (RCP) there is an increase of Rs 2 in a finished paper by Paper mills for higher profit margins.
Mr. Singhal further clarifies that the requirement of sorted grades by Paper mills force RCP dealers to sort paper into different grades, this process is done manually and take time. Secondly, storing paper is a fire hazard and with approaching hot weather conditions it is not suggestive to store such stocks.
According to the IARPMA, the paper industry is facing an unprecedented crisis as the prices of waste paper, the key raw material for water paper, has doubled over the last six months. "In order to protect the industry and the employment of millions of people, majority of them located in rural areas, we solicit your intervention to kindly intercede in the present issue of the waste paper price hike by the waste paper suppliers...The malpractice by creating artificial scarcity of waste paper availability in the country must be put on hold to ease the undue pressure on the paper manufacturers," IARPMA said in the letter.
"The consumption of Paper is considered a measuring parameter for the development of the country, has drastically been impacted due to COVID in past one year. India's paper production is majorly dependent on recovered paper (RCP) recycling, more than 50% of RCP is imported from US/ Europe in pre-Covid," Mr. Singhal said in a press release.
WHY HAVE PRICES SKY ROCKETED?
With lockdown in most of the countries in the world, consumption got limited to essentials resulting in the minimal generation of waste paper which also couldn't be recovered due to strict lockdown norm. After unlocking, although the demand was limited in the domestic market but paper mills started exporting finished paper leading to loss of fibre in India. As a result, the availability of RCP in India got highly affected leading to scarcity of raw material and price increase.
Secondly, an almost 100% increase in freight charges & unavailability of containers for IMP-EX has resulted in price rise in most of the trades and paper industry in no other.
ECONOMICS OF RCP IN INDIA - WHO DECIDES THE RATES OF RCP IN DOMESTIC MARKET?
Paper Mills decide the rates of RCP in India, there are 2 major factors which shall be considered for the price controlling –
1. Demand/Supply of Finished Paper and its price;
2. Raw material cost
3. Imported RCP rates
The table below shows a comparison between RCP price and Finished priced post unlock, created by AIWPDA.
| | | | | | | | | |
| --- | --- | --- | --- | --- | --- | --- | --- | --- |
| KRAFT | SEP'20 | Dec'20 | Mar'21 | | W/P | SEP'20 | Dec'20 | Mar'21 |
| FINISHED | 27 | 31 | 39 | | FINISHED | 32 | 40 | 48 |
| RCP | 15 | 18 | 24 | | RCP | 17 | 21 | 26 |
| DIFFERENCE | 12 | 13 | 15 | | DIFFERENCE | 15 | 19 | 22 |
HOW CAN THE BALANCE BE RESTORED?
-Quantity exported needs to be far less than the quantity imported.
-Net fibre loss needs to be prevented to control the uprising of recovered paper fibre.
-Paper manufacturing units need to maintain consistent purchases and be ready to churn (keep on buying recovered and selling finish) the process as sometimes the only motive cannot be higher margins.
Web Title: AIWPDA Finished paper price surged by INR 2 behind every single rupee increase on RCP condemns rumors of waste paper stock holding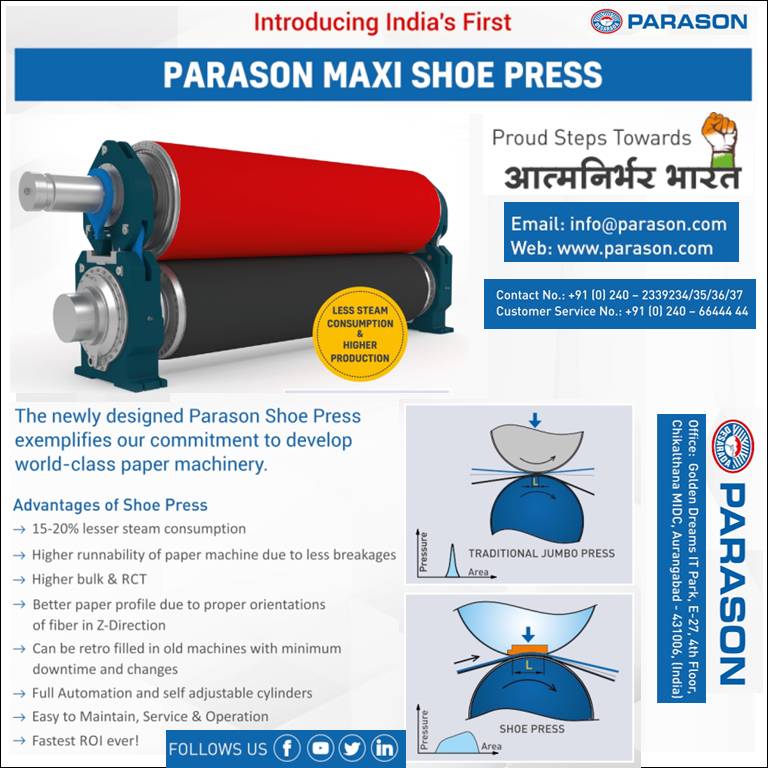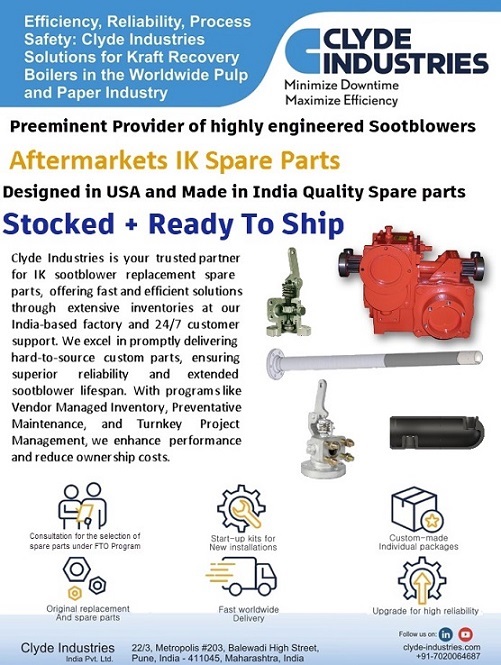 More News From corrugation
Next Stories