Coal price will never come down, paper or paper boards may come into the carbon tax space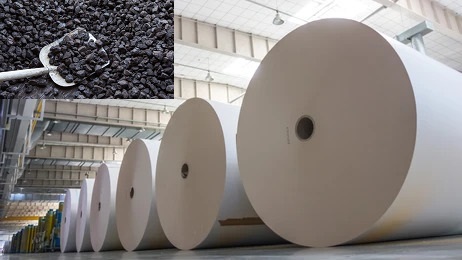 Coal prices will never come down, paper or paper boards may come into the carbon tax space
New Delhi | 19th September 2022 | The Pulp and Paper Times:
"I believe that defining what is world class is crucial. Since we can't put up a mill with a 1 million tonnes per year machine in India, as opposed to China, if you think world class is about scale. Therefore, I believe that because we frequently discuss capacities for Chinese and European mills, if you speak to any vendors, they will setup little machines that are actually extremely huge machines. However, Mr Vadiraj Kulkarni, Chief Executive, Paperboards & Specialty Papers Division, ITC, stated this during the 16th PaperTech summit, held in New Delhi "given that across sectors in India with our current economy and irrespective of the fact that we're going to grow big because we need to set up capacities that are going to be consumed.
In order to make the Indian Pulp and Paper Industry world-class, Mr Kulkarni emphasised a number of crucial things. He stated, "I think to become world-class, it's not just about technology or machine since each of these demand a lot of capital inputs. You must raise the necessary capital investments and provide returns over an extended period of time. However, in my opinion, be ambitious to be world-class in the sense that let's get more competitive after defining what is world-class in our own capacities, etc. It demands that kind of ambition and thinking and is perhaps the more understandable definition.
Mr. Kulkarni underlined the need for sustainable raw material availability, using the current raw material shortage faced by Canadian mills as an example. Nobody else is going to produce raw materials for us, he continued. We must develop our own raw material source. Also of the highest calibre is it. Because the Canadian mills, whether they be pulp mills, European, or South American mills, which are currently struggling, have made sure that those who have ensured the security of their raw material supplies have kept on for a longer period of time.
In a year like today, when demand is high and raw materials are readily available, you can make significant money, but later on, raw materials won't be readily available. And history will repeat itself in 2013, 2014, and 2015, unless China decides to stop importing recovered fibre, in which case everyone is delighted and we start importing more and more and give it to China. A lot of duplex mills are once again in a precarious situation as China's demand declines. So, depending on what is happening in the commodity market or with demand, acting opportunistically may help to succeed at times. But I don't believe that will actually elevate us to world-class status.
Mr. Kulkarni said, "If focusing on technology, I would categorise this technology into three sections. One is on basic technology for producing pulp, paper, and energy, which I believe our industry spends a lot of effort on. Another is the adoption of emerging digital technology by this industry as well as emerging energy technologies. Right? Numerous boiler efficiencies, rising power plant and turbine efficiency. The renewable energy sector is very developed. For instance, compressed gases, green hydrogen, biowaste, and wind and solar power. There is news about all of this every other day, which is a lot. How can we, at the very least, acknowledge that they might not yet be enough developed for us to adopt? Right? If you want to compete on a global scale and reduce specific energy, I believe there are numerous other technologies that have emerged and are still developing in the areas of light weighing, reduced machine ejections, greater quality standards, and so on. Therefore, some of these technologies have increased the competitiveness of some mills in the market.
"I believe that in order to be competitive, we must constantly assess the newest technologies and enhance them. And I believe that leadership, energy conservation, and decarbonization—or, to put it simply, the reduction of fossil fuels—are more than just scientific realities. Many industries are being impacted particularly severely by it, in my opinion. Take steel, for instance. Starting in 2026, if you want to export steel, you must pay a carbon tax in Europe and while we were pleased that paper is not now included in the emissions totals, the steel industry naturally ranks quite well. But once they begin skimming this, one day even paper or paper boards might enter the area, which would imply that we couldn't then wake up because these initiatives or goals to reach these goals would take many, many years to achieve, Mr. Kulkarni told the audience.
On hike of coal prices, Mr. Kulkarni reveals that coal price will never come down because of Government monopolies, he added, "India is also committed to net zero goals and I think there are a lot of work that is happening on incentives and regulations, it's important that we start at least working on dependence on coal furnace, oil, LPG, a lot of it we use because we've taken these for granted that they're all available and they're coming at some competitive cost. But if you've seen the last two years, coal prices are significantly shot up while all other things keep going up and down, whether it is pulp, whether it is agricultural residues, etc. But coal prices will never come down because these are all done by government monopolies, why will they reduce the basic price? They will never. So, this price is only going to go up.
He cites the example of ITC towards the reduction in coal consumption by using expensive technologies, he added, "What we have done at ITC, we have set up some windmills to wheel into our factories. We have also set up on-site power solar plants and we also just commissioned recently a high-efficiency recovery boiler instead of soda recovery boilers which operate at much higher in temperature and pressure. They cost us a lot because these are all European technologies today. But they're going to reduce coal consumption significantly. So next year in our Bhadrachalam mill that some of you may be familiar with, the coal consumption is going to come down to 15%. I think 15% is significant because any energy conservation projects will not give you a 15% kind of reduction in one year. So these are some of the examples which we call for capital investment and the return on investments initially obviously will not be attractive, but if you project the coal prices for the next 10-15 years, these boilers will surely survive for at least 20 years if we maintain them well."
According to Mr. Kulkarni, when digital technologies like artificial intelligence, IoT, and machine learning were first introduced, they all appeared to be fancy terminologies. However, ITC experimented with and eventually adopted some of these ground-breaking technologies, which greatly reduced the bottlenecks in our process plans. for instance, pulp mills, energy, chemical usage, and waste reduction; nevertheless, how can we begin from the beginning? Therefore, we reasoned that we should find some worthwhile tasks, enlist the aid of professionals, and buy the goods from numerous vendors. We had no desire to purchase any goods. We promised to comprehend these technologies, experiment internally, assemble a group of analytical engineers, and set up some digital infrastructure. They have given us some good progress, good benefits so far.
I implore everyone here or at CII to include the paper and pulp business in some of these networks and conferences. Because you lack funds to invest during difficult times, now is the time to make future investments. However, I believe it would be beneficial to our industry if you could reinvest some of the earnings you make in some of these ventures.

Web Title: Coal price will never come down, paper or paper boards may come into the carbon tax space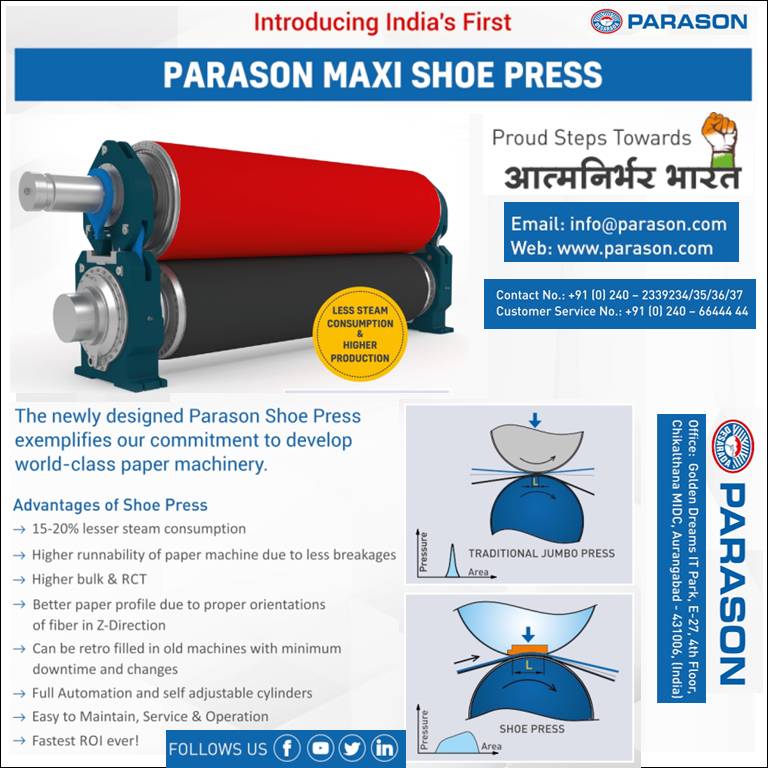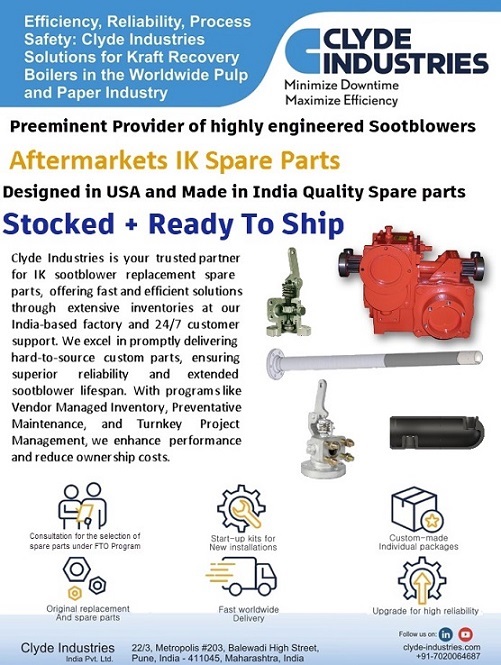 Next Stories