Orient Paper: transforming its business model from being a product company to a solution company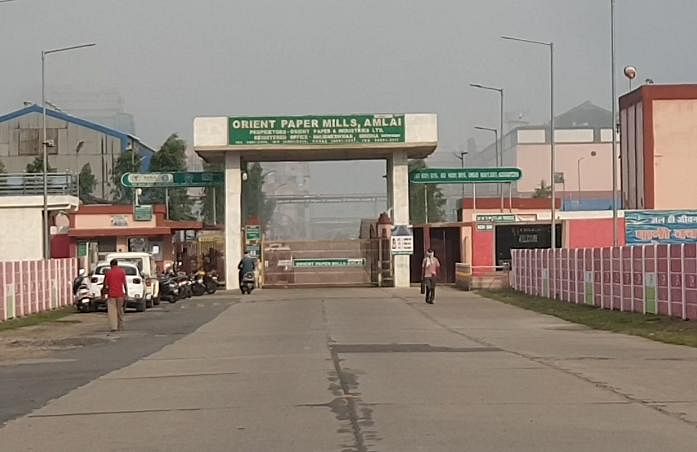 Orient Paper: transforming its business model from being a product company to a solution company
- Developing a road map for category development across India
- OPIL revenues grew by 32% to INR 585.65 Cr.
- OPIL continued to invest in its business with a Capital Expenditure of INR 126 Cr.
Kolkata | 27th July 2022 | The Pulp and Paper Times:
Orient Paper Mills is one of India's major players in Paper with a wide range of writing, printing, industrial and specialty papers. Fully integrated with facilities for production of high-strength pulp combined with reafforestation, high-speed paper machines and independent power generation, Orient Paper Mills is in total control right from raw materials to the production of a variety of superior papers and boards.
"At Orient Paper, we are reimagining a company that can scale responsibly and have innovation at its core to serve the needs of all its stakeholders. We are transforming our business model from being a product company to a solution company. We believe this philosophy will help us build a very cohesive and agile ecosystem in which we operate" Said Mr. Chandrakant Birla, Chairman – C K Birla Group in the Annual report of Orient Paper & Industries Ltd. (OPIL) for FY 21-22.
Mr. Birla further says, "But the real test will come in the following months when we must find ways to understand and respond to the gradually evolving dynamics of the new normal. Technology will prove an ally here. We are partnering with our core technology providers and key vendor partners to not only navigate the change seamlessly but also to partner in challenging the status quo and developing new solutions continuously"
The financial year ending March 31, 2022, was challenging for Orient Paper as Covid-led uncertainties for our business persisted till Q4 FY22, coupled with a significant increase in input costs due to supply chain disruptions.
OPIL revenues grew by 32% to INR 585.65 Cr. Our losses (EBIDTA) narrowed down to INR 7.73 Cr which is an improvement of 67% over the previous year. OPIL dividend payout for the year has been 25% and our net worth has increased by 5.8% to INR 1,553 Cr. OPIL continued to invest in its business with a Capital Expenditure of INR 126 Cr.
Orient's transformation and repositioning as a growth business are led by its new CEO Ashwin Laddha who is focused on strengthening and building core capabilities, reimagining the product and market mix, and developing deep partnerships across our ecosystem.
"As a responsible leader in the virgin tissue category, OPIL embark on the journey of category development which will entail engagement across the demand chain and empower our customers to offer relevant product offerings for various applications" Mr. Laddha said.
For our writing printing segment, OPIL is redefining micro home markets and identifying anchor value chain partners to unlock value.
"We are developing a road map for category development across India and identifying new value-added products for our domestic tissue business. For our export market, we are consolidating our presence across UAE and spreading our base to develop new international markets," said Mr. Ashwin J Laddha, Managing Director and CEO at OPIL in the annual report (FY 21-22) of the company.
Mr. Laddha says, that with the articulation of our strategic direction, we have launched a transformation program for the company to drive the execution of the initiatives that will help us achieve the outcomes envisaged. This three-year transformation program will help position Orient for increased customer relevance.
OPIL is engaging in strategic collaboration with key vendor partners and technology providers to develop an agile and efficient operation and to build the foundation for Industry 4.0. Some of the critical operational milestones for OPIL In FY'23 would be commissioning its new recovery boiler in H1, increasing pulp capacity by 25,000 TPA and reducing cost of production significantly. OPIL is proactively working on developing new VAP's to leverage the most out of this increased capacity.
OPIL's performance for 1st Six months of the year was impacted adversely by lower volumes and price realization for its products due to the prevailing market conditions because of pandemic. However, both these factors improved sharply during the third and fourth quarter for FY 21-22 when the conditions started improving. It is expected that demand for the writing printing and tissue paper will sustain.
Achievements :
- Till date OPIL has facilitated plantations in excess of 1,60,000 Acres in Madhya Pradesh and Chattisgarh. 78% of these plantations have been done on fallow lands covering 51% of total land mass of Anuppur, Dindori, Shahdol and Umaria.
- Eucalyptus plantation has resulted in income of approximately INR 18,000 from fallow land, which is 12.5% more than income on cultivable land in the nearby area.
- This eucalyptus farming has ensured INR 301.34 Crore additional income over the course of 7 years.

The report says that OPIL is sourcing coal from Coal India to meet its requirement, however, due to sudden increase in demand in domestic coal since 4th quarter of FY 21-22, there are restrictions from CIL to release coal to non-power segment which forcing industries to procure coal from open market at high cost. This has resulted in huge increase in cost of production due to extremely high market coal prices.
Performance for 2021-22
- OPIL's turnover for the year was higher at Rs. 585.65 crores compared to Rs. 443.36 crores last year.
- Net profit after tax was negative at (-) Rs. 28.88 crores this year.
- Invested Rs. 127.00 crores on capital projects during the year.
OPIL is in the process of erection of new Recovery Boiler supplied by M/s Andritz and Evaporator by M/s Reotech which is a part of our modernization and upgradation plan along with pulp capacity enhancement. This is expected to be commissioned by Q2 FY 22-23.

Web Title: Orient Paper: transforming its business model from being a product company to a solution company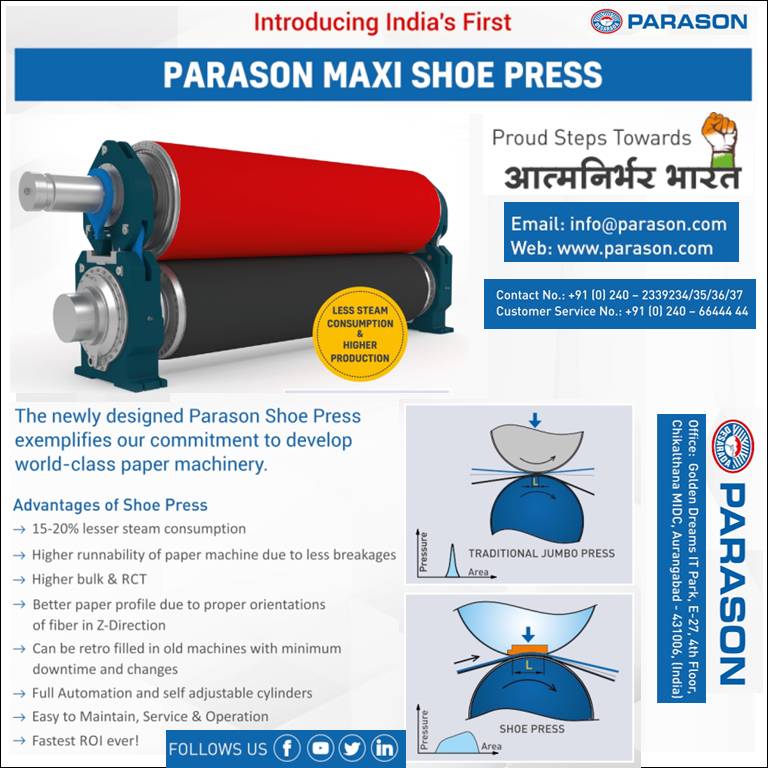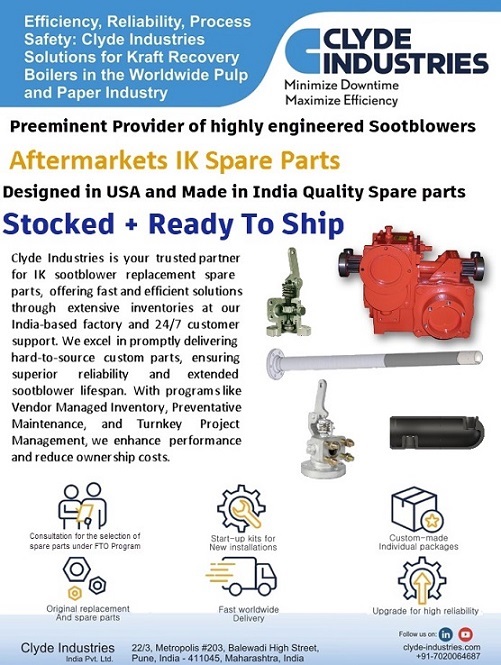 Next Stories