Pudumjee Paper: Continuous strengthening of in-house R&D setup, products innovation and enhancing value addition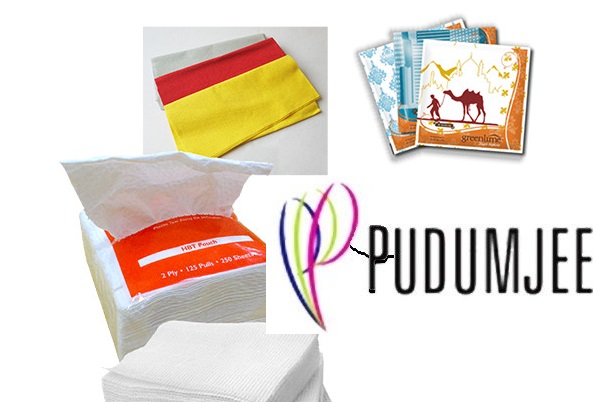 Pudumjee Paper: Continuous strengthening of in-house R&D setup, products innovation and enhancing value addition
Pune | December 2022 | The Pulp and Paper Times:
Pioneering in Specialty Paper business in India, Pudumjee Paper Products Limited (PPPL) has stood by its core belief and commitment to the customers. Registering a remarkable turnover during the FY 2021-22, PPPL will continue to strengthening of its in-house R&D setup, products innovation and enhancing value addition, PPPL intends to build stronger ties with the users and prospective customers along with standardizing products specification and continuous upgradation of product portfolio to have more and more value-added products.
PPPL has achieved a turnover of INR 555.26 crores against INR 436.88 crores in the previous year with EBIDTA of INR 75.76 crores as against INR 76.02 crores in the previous year. Net Profit Before Tax (after exceptional item) of INR 46.00 Crores (Previous year INR 34.70 Crores). Cost of certain inputs of energy, chemicals, fibres and others have, on an average, increased by about 25% compared to the previous year, which the Company could substantially mitigate by way of change in product mix, improved operating efficiency as also price rise of its products and inventory gains. This performance would also need to be appreciated against the back drop of huge challenges posed by intense Covid second wave at Pune and Mumbai where Company's manufacturing facilities and corporate office respectively are located. It was dedicated efforts of the employees, dealers and customers throughout the country which contributed towards this better performance.
PPPL manufactures Specialty Papers for various purposes and application such as for packaging of food products, industrial applications and applications required in oil and grease resistance. The Company's products are sold throughout the country directly to customers as also through a network of dealers with some exports to nearby countries and Europe.
PPPL sources its Fibre requirements primarily through imports of market pulp and waste paper. The prices of these fibres were on upward trend. The market pulp prices of various grades on an average ranged from INR 50,150 per MT to INR 84,100 Per MT as against INR 33,700 per MT to INR 75,250 per MT in the previous year. The waste paper prices of various grades on an average ranged from INR 23,000 Per MT to INR 44,850 per MT as against INR 14,750 Per MT to INR 29,600 per MT in the previous year. Certain important chemicals and coal prices have also witnessed unusually high prices, as stated in annual report for FY 21-22.
As per the PPPL's annual report, the prices of coal used by the Company has also seen an unparallel rise which moved from INR 6,880 per tonne to INR 16,250 per tonne towards March 2022. PPPL while determining its prices also attempts to pass on input cost escalation to customers, after adopting means of conservation of energy, where and to whatever extent feasible.
Pudumjee Paper, where feasible, adopted cost reduction measures, reworked its product mix and temporarily discontinued or lowered production of certain varieties of products such as Crepe Tissue for Hygiene application. The Company also added certain more specialties in Food Grade papers, Print Base papers, Flexible Packaging papers, etc., to its products portfolio.
As per the annual report, PPPL's Paper production is currently continuing at about 70% of its capacity of 72,000 MT per annum.
The Hygiene Products Division, which primarily caters to Institutional customers also achieved higher turnover by about 24% over the previous year inspite of continuing impact of "Work From Home" (WFH) environment and closure or partial functioning of Corporate Offices, Hotels, Restaurants, etc. The lower Institutional Business compared to pre-Covid years has resulted in impairment of goodwill attributable to business of the Division.
Hygiene Products Division of the PPPL mainly markets its Away-from-Home Hygiene products such as Bathroom roll, Kitchen Towel, Napkins, Dispensers, Sanitizer, Disinfectants, Hand wash Soap, etc., under brand name 'Greenlime' to Institutional customers comprising Corporate Offices, Facility Managers, Business Hotels, Airports etc.

PPPL has installed an offline coater to focus on functionally coated papers for food packaging industry with special emphasis on quick delivery system of food.

Web Title: Pudumjee Paper: Continuous strengthening of in-house R&D setup, products innovation and enhancing value addition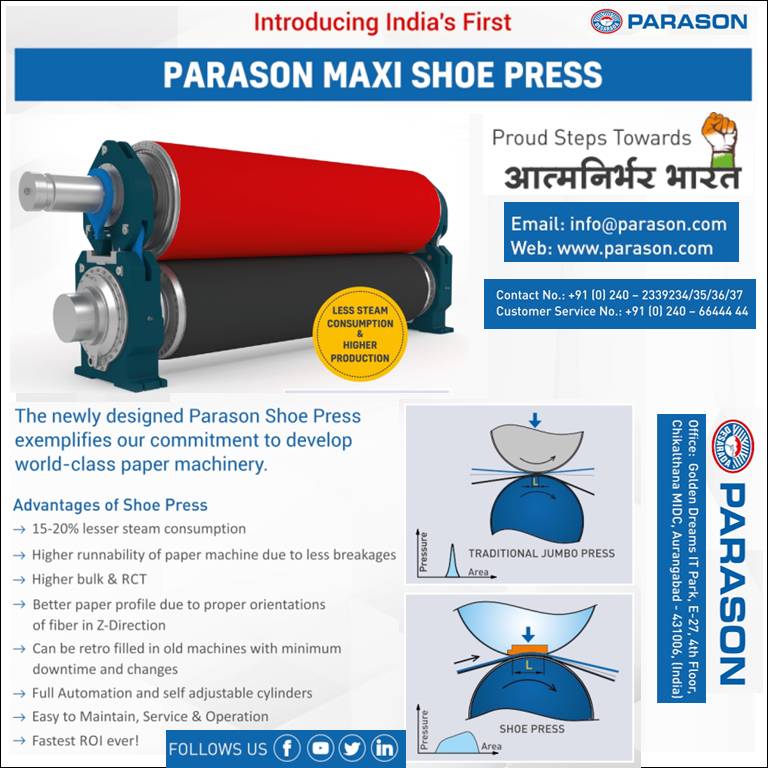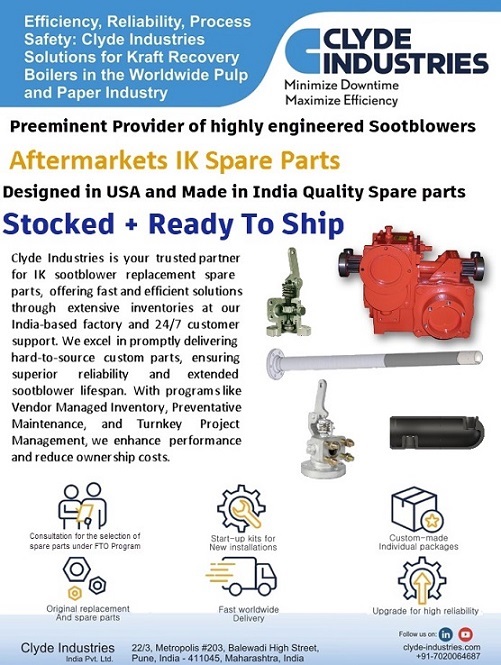 Next Stories