Rules of the market are going to change, exports will increase, and smaller paper mills will suffer for export orders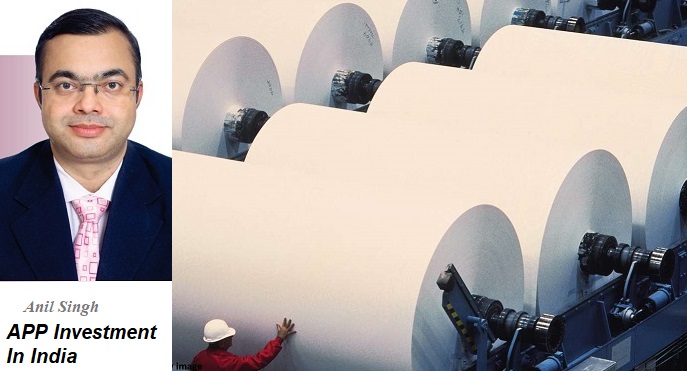 Rules of the market are going to change, exports will increase, and smaller paper mills will suffer for export orders
Asia Pulp & Paper (APP) Sinar Mas is considering the construction of a paper production facility in the Raigad district of the western Indian state of Maharashtra. The site in Dherand village identified for the facility will have a capacity to produce 1.2 million MT of paper products including printing paper, tissue and packaging board. By 2025, Asia Pulp & Paper intends to begin its enormous capacity in India to produce WPP, tissue, and packaging boards
The many stakeholders in the paper business are briefly discussed in The Pulp and Paper Times on the APP's investment. We get a range of answers and criticism. Here is the opinion of Mr Anil Singh, who is currently working as Chief Marketing Officer - with Vishal Group of Companies:
The Pulp and Paper Times | 2023:
Q: Is Asia Pulp and Paper's (APP) 1.2 million MT capacity hurt big and small paper mills in terms of the export of paper?

With this massive capacity, the export will increase and smaller paper mills will suffer for export orders, but on the other front, big paper mills producing Uncoated Woodfree ( white grades) Paper will have competition both in the domestic and export market. Also, the lead times will be reduced as APP has its own integrated supply of pulp from across the world.
Packaging-grade mills producing recycled kraft and duplex have already excess capacity and exports are declining. The APP investment in these grades might give customers more choices in times to come. Rules of the market are going to change. The customer would be king.
Q: Is this massive capacity good for the Indian market or will it derail market sentiments...please explain

This huge capacity has a confusing trend, it may promote better exports from India from the APP front by helping the Indian government to have more foreign exchange reserves, but it would definitely slow down exports of the existing Indian mills and bring them to a standstill.
Undoubtedly the first mover advantage would go to the APP when foreign-based mills would start producing the grades from the Indian facility and selling to the existing markets with shorter lead time and quality products.
Q: APPs will manufacture WPP, Tissue and Packaging Grades, will the local market of these grades experience a slowdown? how do Indian paper mills compete in these grades
The product mix of APP with this new mill is good, but yes it has both positive and negative impacts; for some products APP should reconsider. White grades should be low on their production as the Indian government is already pushing towards a paperless system, recent news is from the Maharashtra government where the new e-office system will be started in all government offices from April 1, 2023, in a push towards them going paperless.
Specialty grades like coated papers – C1S and C2S should be considered for the product mix.
Tissue grades would be helpful for export from India to other regions, as the use of tissue products is an integral part of the lifestyle of developed countries, with 80% consumption of tissue in toilet and towel grades and 20% in a napkin and other over-the-table tissue products. With a per capita tissue consumption of only 5-6 grams (even less than China's 2.5kg), it is evident that Indian masses view tissue as an unnecessary luxury.
Q: Any other comment on APP's investment?
It would help the Indian economy to achieve a 5 trillion economy by 2028-29 as envisaged by our hon'ble PM Sh. Narendra Modi ji. This would help the paper industry to bring more investments towards automation, rope in better technology, move towards digitalisation in the paper industry, IoT and work towards industry 4.0. This would create more job opportunities, and more paper mills would deploy technologies for WCM (Word Class Manufacturing), Better quality, Cost Reduction, On Time Delivery, Safety, and best environmental practices. This would act as the foundation stone for a $40 trillion economy by 2047.
Web Title: Rules of the market are going to change, export will increase, and smaller paper mills will suffer for export orders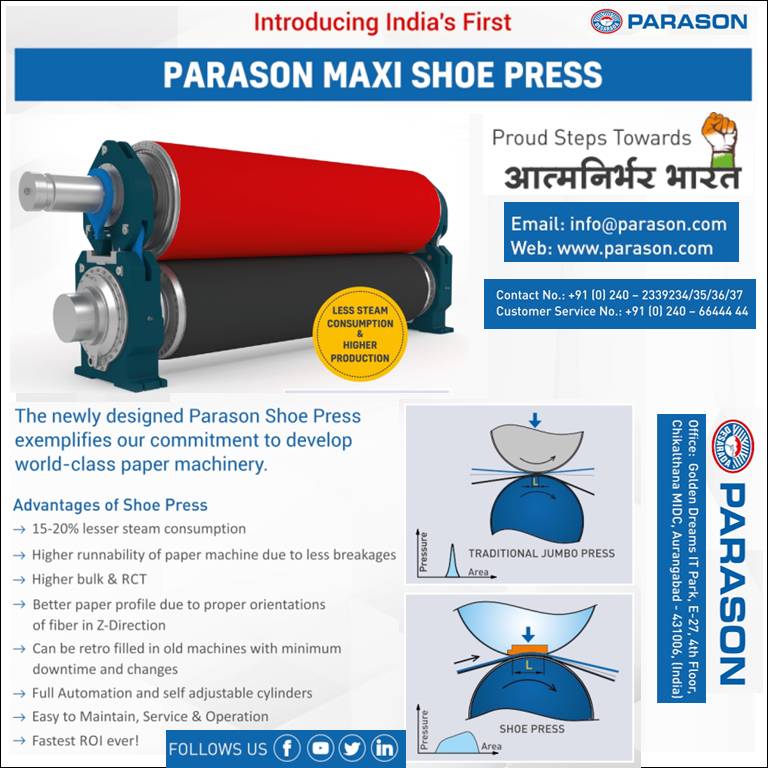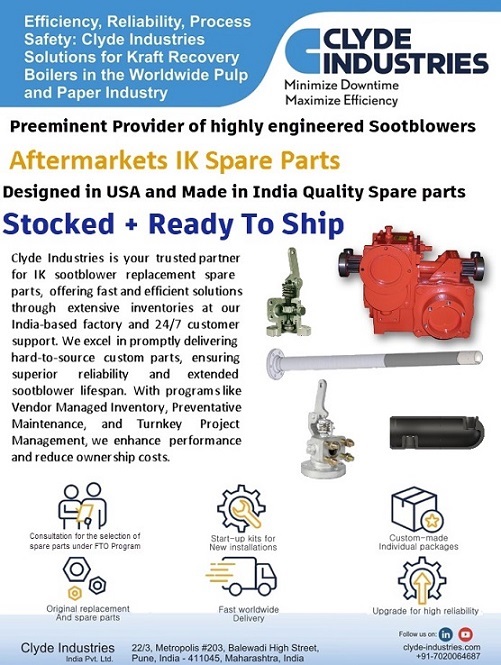 Next Stories