Satia Industries: better product mix and higher sales realization drive increased revenue in Q2FY23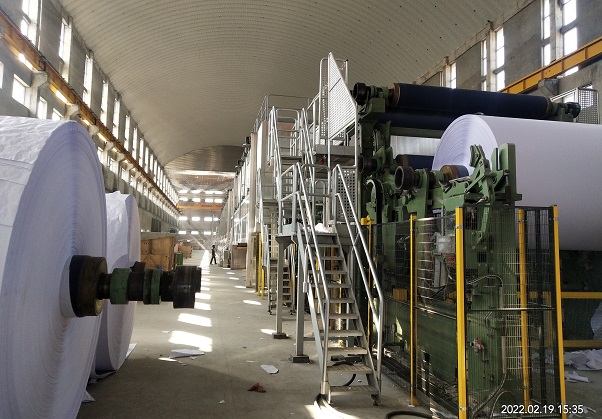 Satia Industries: better product mix and higher sales realization drive increased revenue in Q2FY23
- Current order book in hand stands at 55 days with attractive price realization
- Profit After Tax stood at INR 508 Mn; up 151 % YoY
- Satia Industries expects to produce 80K tonnes additional paper from PM4 in FY23
Punjab | 28th Oct 2022 | The Pulp and Paper Times:
One of the leading Wood and Agro-based paper manufacturer in India, Satia Industries Limited (SIL) announced its consolidated results for the Second Quarter and Half Year ended September 30, 2022.
SIL has registered revenue from operations increased by 146% on YoY basis from INR 1,867.7 Mn in Q2FY22 to INR 4,592.8 Mn in Q2FY23, mainly driven by better product mix and higher sales realization.
Commenting on the financial results, Executive Director Mr. Chirag Satia, said, "We are pleased to deliver an excellent quarter and fiscal in terms of volume as well as increased profits. The Revenue from Operations has increased by 10.1% in Q2 FY23 vis-à-vis Q1 FY23 mainly on the back of robust demand leading to higher sales volume with better realization. With the commitment and persistent efforts of the management and better utilisation of resources, we have recorded a growth in EBITDA margins by 338 bps in the current quarter as compared to the EBITDA margins in Q1 FY23.
Despite key raw materials like agro, wood chips, and waste paper (Indian) witnessing a significant rise in H1 FY23, SIL's locational advantage of being in India's wheat belt has given us an edge over other players. This, along with cheap fuel from rice straw & other biomass, and strong backward integration from power to chemical requirements, aided in limiting the impact of macro headwinds and retaining relatively healthy margins for H1FY23.
"We are elated to share that with the successful commissioning of PM4, we have added 100,000 TPA to our installed capacity, taking our total installed capacity to 205,000 TPA. We have imported this machinery from France, and it is one of the most advanced paper machineries in India. We estimate our revenues to grow by more than 90% with increase in profits for FY23" Mr. Satia added.
The Educational sector along with increased exports lead the demand of paper across the nation and our strong association with the various State Textbook corporations provides us a competitive edge. The current order book in hand stands at 55 days with attractive price realization.
Mr. Satia anticipates that the management expect further growth in volumes for H2 FY23 as compared to H1 FY23 and expects to produce 80,000 tonnes additional paper from PM4 in FY23 contributing incremental revenue of INR 7000 million in FY23. The management expects that the EBITDA margins to expand by 100 bps in FY23.
The PM4 has commenced commercial production from 7th February 2022 and has an installed capacity of 100,000 TPA. The new PM4 will enable SIL to have an additional capacity of 300 TPD taking its' total capacity to ~700 TPD.
SIL had procured three orders one of 11000 MT from NCERT, the second from Textbook production, Bhubaneswar for 9000 MT paper, and third from MP Textbook Corporation for 7,000 tons.
Satia Industries Limited (SIL), is one of the largest Wood and Agro-based paper manufacturer in India. SIL was incorporated by Dr. Ajay Satia in 1980 and commenced its operations in 1984 with a small capacity of 4,850 tonne per year. It surprisingly overtook many of its peer in production, to achieve 1,41,525 MT in FY22 implying a capacity utilization of ~117%. SIL has successfully commissioned their PM 4 and has augmented its total installed capacity to 205,000 MTPA. In last three decades, SIL has witnessed a complete transformation in its operations, and it has become fully backward integrated having integrated pulping, chemical recovery, and power self-sufficiency. SIL has 540 acres of eucalyptus plantations, developed as per Karnal Technology, consumes total treated water discharge, and also compliments the future wood raw material requirements. SIL has a strong Pan-India distribution network with 70+ dealer and 3 branch offices located in Delhi, Chandigarh & Jaipur with total Employee strength of 2,019+.
Web Title: Satia Industries better product mix and higher sales realization drive increased revenue in Q2FY23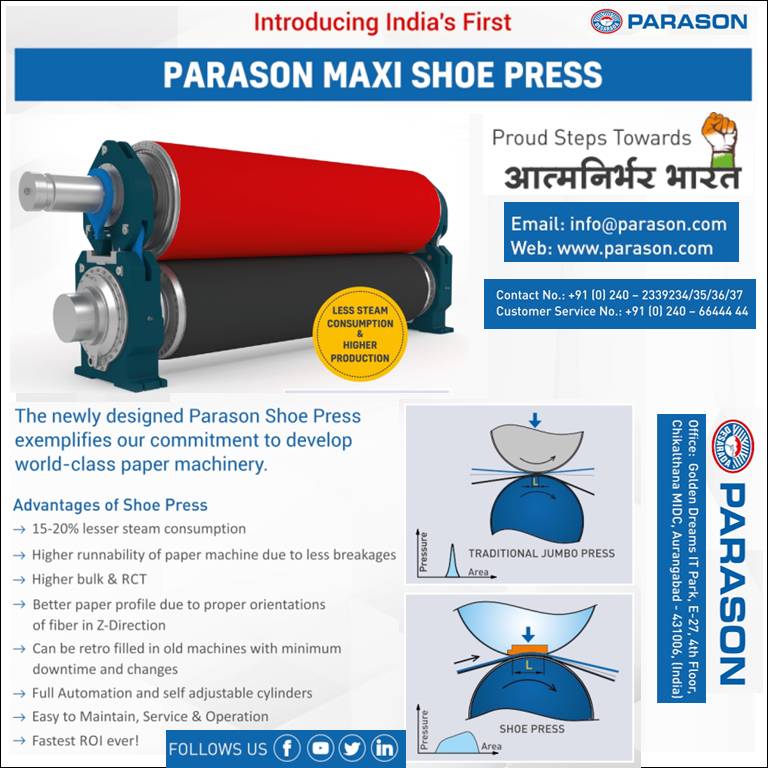 Next Stories