Seshasayee Paper and Boards approves Mill Development Plan - IV, with INR 700 Crore set to be spent in Phase-I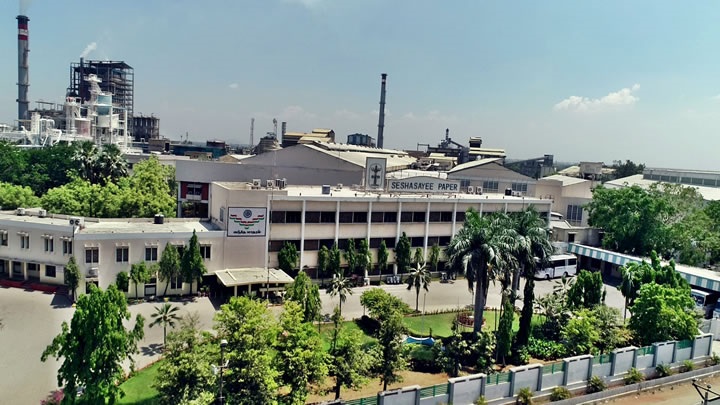 Seshasayee Paper and Boards approves Mill Development Plan - IV, with INR 700 Crore set to be spent in Phase-I
- Standalone net profit for the quarter ended March 23 has more than doubled to ₹116 crore
- MDP-IV is expected to be completed in around 30 months after final approval
Erode | 1st May 2023 | The Pulp and Paper Times:
Seshasayee Paper and Boards Limited (SPB), an Integrated Pulp, Paper and Paper board Mill, and the flagship company belonging to Writing and Printing paper manufacturing in India, has accorded in-principle approval for securing Environmental Clearances for project Mill Development Plan – IV (MDP – IV) in Company's manufacturing facility in Erode.
In Its filing to Stock Exchange, The management of Seshasayee Paper said that Company has approved Mill Development Plan – IV to augment Paper Capacity from 1,65,000 tonnes p.a. to 2,31,000 tonnes p.a. and Pulp Capacity (Wood and Bagasse) from 1,80,000 tonnes p.a. to 2,52,000 tonnes p.a.
Management further informed that Phase-I of MDP-IV will consist of activities for enhancing the pulp capacity to 2.52 lakh tonnes p.a. in Unit: Erode with a marginal increase in paper capacity. The enhanced pulping capacity will help the company in replacing costlier purchased pulp (imported pulp / deinked pulp) and reduce the overall cost of manufacturing per tonne of Paper in Unit: Tirunelveli.
The project cost for Phase-I is estimated at Rs.700 crores and the company expects to fund the entire project out of its internal accruals only. MDP-IV - Phase-I is currently expected to be completed in around 30 months after final approval of the Project by the Board of Directors and on securing necessary Environmental Clearances.
The company plans to file shortly, the necessary applications with the Ministry of Environment, Forests and Climate Change for Environment Clearance and further approvals concerning the project will be sought from concerned regulatory authorities including local, state and central authorities, as may be necessary for the project.
The final approval for the project shall be granted by the Board, after detailed review of the techno-economic feasibility report for the project, subject to the Company obtaining the requisite approvals from concerned authorities.
Erode-based Seshasayee Paper and Boards Ltd.'s (SPB) standalone net profit for the quarter ended March has more than doubled to ₹116 crore from the year-earlier period due to increased sales volume.
Pulp and paper will continue to play a major role in the world. Despite the changes that have occurred because of technological advancements, this is an industry that has thrived and will continue to do so in future. In fact, the digital revolution of recent years has led to an expansion in the pulp and paper industry. As the world continues to evolve, so will the industry.
I
Web Title: Seshasayee Paper and Boards approves Mill Development Plan - IV, with INR 700 Crore set to be spent in Phase I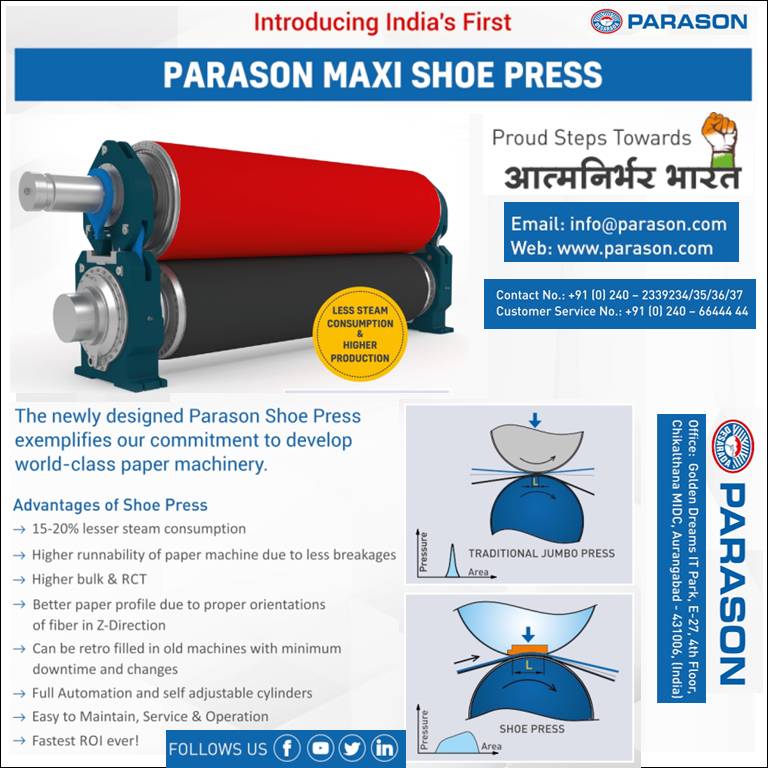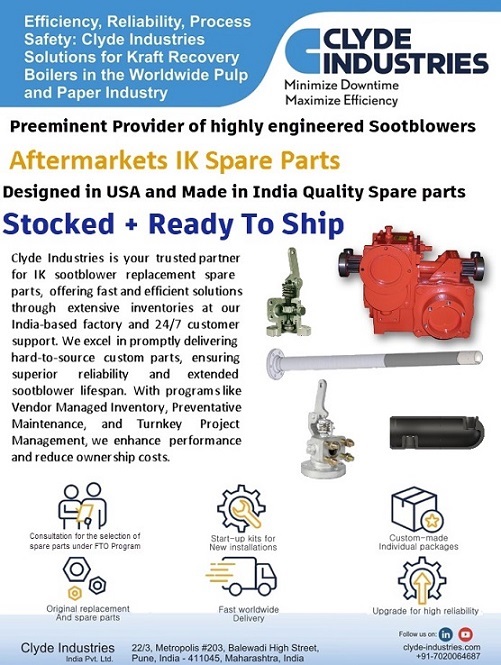 Next Stories