Technology and thought process will make paper industry world-class: A. S. Mehta, JK Paper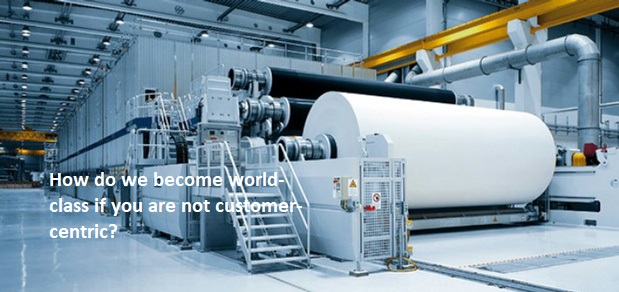 Technology and thought process will make paper industry world-class: A. S. Mehta, JK Paper
New Delhi | 19th September 2022 | The Pulp and Paper Times:
Today we have clones which are high in maturity and short in duration; we can harvest some species in less than two years. Which will provide the farmer income and opportunity. We talk about vendors and call them business partners, but are we treating them as one? Asks Mr A. S. Mehta.
To compete with developed nations in the paper industry, the Confederation of Indian Industry (CII), on September 19-20, 2022, held 16th Papertech in New Delhi. Mr. A. S. Mehta, Director, JK Paper Limited, shared his valuable inputs and viewpoints to make the industry world-class.
Mr Mehta started his address by saying that the purpose of his attending these sessions is to learn from all people attending the conference. He said, "I learn from all these people, and the theme of this conference is to make the Indian paper industry world-class. The first thing that comes to mind is size and scale. The issue for us is that we need to start thinking about the mindset. Many people still think it's the late 19th or early 20th century. So, the first thing is to introspect and think about this industry as a world-class industry."
Mr Mehta added, "When we talk about the world-class, we start thinking about the technology. It is not about the technology but the thought process. We, as an industry, never think about customer centricity, even though we may have put it in our vision and mission statement. How do we become world-class if you are not customer-centric? We need to think about this and start practicing that. Then only the roadmap for becoming a world-class will start. Customer centricity begins with providing what the customer asks and expects with the help of technology. It is not about putting up the plant and starting manufacturing. When we talk about vendors, we start arm-twisting them. In one way, we call them business partners, so we need to think about how we treat them. So the question is, are we treating them as one? To become a world-class industry, we have to solve these software and ideological issues. I was thinking about to what extent we become compliant with the regulatory issue. We speak about managing these regulatory norms and issues, which may not work. The industry is already perceived as bad, and if you don't work in this area, it will be an issue in time to come."
Mr. Mehta added, "Now, young people become defensive while speaking about environmental damage because of the perception and message that is relayed. The Paper industry is responsible and environment-friendly, but these defensive narratives, to some extent, demonstrate that we are not. I am like a 10/11-year-old in this industry."
Speaking about his experience, he said, "The first thing I understood and trained for is my thought process. Unless we create raw material security, it may take the industry ten years back. We took up tree plantation as a personal target and planted over 40000 acres every year, and the target is to reach 50000 acres. I have always requested the forum that people are doing good work, but still, many do not. Ultimately the industry will suffer like that we saw in the year 13-14 when the industry suffered and was forced to import wood and wood chips."
"Do we need that kind of a scenario? Then unless we do this, becoming a world-class industry would be difficult. Any world-class industry raw material (wood) costs would not be more than 60-dollar per ton, and what we are talking about here will not be less than 100. How can you be competitive unless raw material security is still a concern? People should start working on this and take care of farmers. Only distributing saplings will not be enough. We need to hold hands with the farmers and work with them. Once I spoke with an industry player that we should not reduce the raw material cost to that extent, that a farmer is demoralized to do plantation. JK Paper works closely with the farming community. With the help of scientists, we can develop/harvest some tree species in less than two years, which will provide the farmer income and opportunity," he added.
Sharing about the fossil fuel consumption, he added, "Our fuel consumption has reduced drastically. We target the bio or non-fossil fuel use to reach over 70 percent, from the current 60 percent, in the next couple of years. We talk about the mindset, but do we have the right people and are we in a position to attract them? Attending them is the second question, but the first is to hire them. How do we afford this kind of salary? This question will be irrelevant if there is a market and value for the right people. But yes, we have to pay well for it. We need to hire and retain them."
Sharing about achievements, he said, "Two years ago, we took this up under the digital transformation journey of our group of companies. JK paper was far behind other businesses in our group at that time. But today, the JK Paper Raigada unit won the Platinum Award in the FICCI-organized, Industry 4.0 competition. The mindset change is how we can be a world-class industry. If we still follow the same way of log books to monitor processes, it will not work. The technology, the people are there to work on machines, the machine is one part of the technology. We need to think where we see this industry in next 10/15/20 years. Innovation is a critical process. Technological innovation is one part, but at the same time, innovation in manufacturing processes should also happen. We need to encourage people to contribute. The paper industry in India will remain the fastest-growing paper market. We need to understand our strengths and work on the weaknesses."

Web Title: Technology and thought process will make paper industry world-class: A. S. Mehta, JK Paper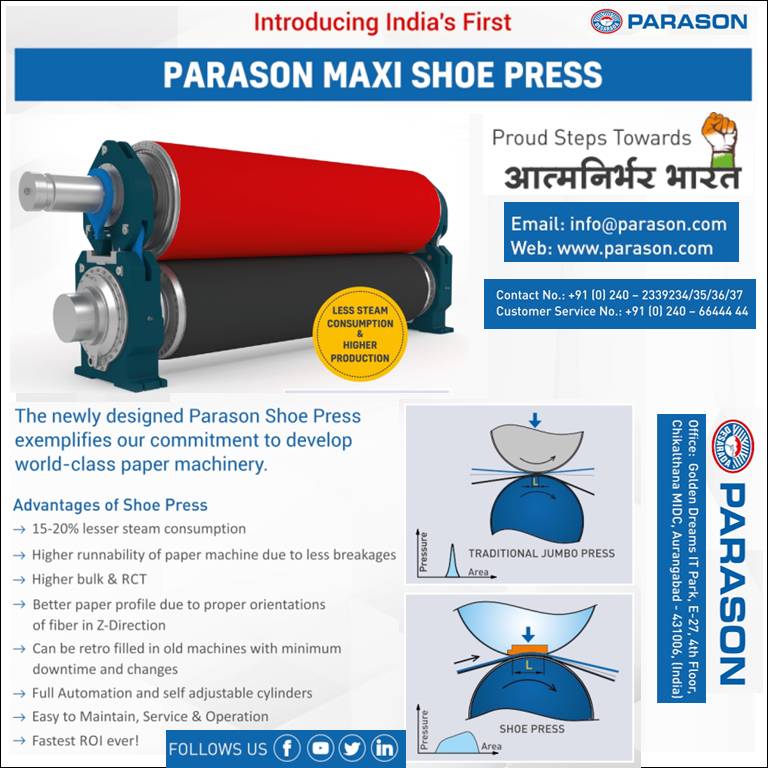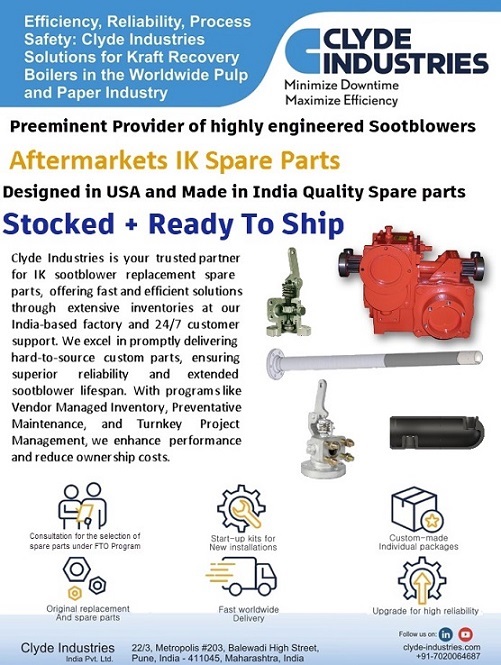 Next Stories