A New Paper Mill in Absorbent, High BF and sack Kraft Paper segment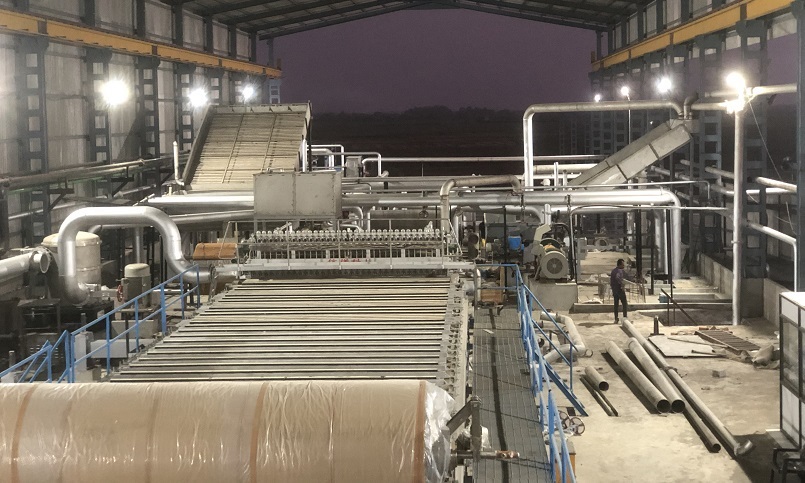 A New Paper Mill in Absorbent, High BF and sack Kraft Paper segment
Kheda | 6th April 2022 | The Pulp and Paper Times:
Paper Industry is a core industry that plays a vital role in the economic growth of our country. The industry is expected to grow in the range of 12-15% in the coming year due to increased economic activities. Infrastructure spending and rural growth being the focus areas of this budget — all industries like FMCG, pharma, health and hygiene are expected to grow significantly.
"More than 75% of the paper industry producing packaging paper and board is also expected to witness a high growth opportunity. Consumer awareness concerning eco-friendliness, sustainability, replacement of plastic, rise of e-commerce and growth in retail are again big boosters for the demand of packaging paper and paper board." said Mr. Anand Agarwal, Director at Shree Rudra Lamkraft Pvt. Ltd. a newly established paper mill in Gujarat.
Situated at Kheda district in Gujarat, Shree Rudra Lamkraft is all set to take a trial production in February 2022, "Yes, We have invested around INR 40 to 50 Cr in setting up a 150 TPD state-of-art infrastructure for the production of various grade of paper on a single machine. Currently, we are undergoing the trials and go for commercial production from April end," Mr. Agarwal informed.
Mr. Agarwal further added that, "We are driven by an ambient passion to contribute towards a better world with the manufacturing of multi grades of paper comprising Absorbent, High BF and sack Kraft Paper that is renewable by design. We strive to represent new methods and ideas to efficiently reduce our environmental footprints and deliver exceptional paper products. Our endeavors are also focused on making a difference to lives.
Shree Rudra Lamkraft will manufacture all three grade of paper under 60 to 200 GSM range with maximum BF between 22 and 24. "Our deckle is one the largest in paper industry which is 4 meters finished." He said.
The new paper mill will have mix combination of India and China Machinery, it has bought headbox, suction press, suction couch, dryers, wire part system from China and Pulp mill section has been installed by Parason Machinery. "We have engaged D.M. Engineers for machine supplying and framing activity" he informed.

New Paper will have ETP from Ishan Paryavaran Pvt ltd.
Mr. Agarwal unfolds his production plan says, "Initially, we will start producing absorbent kraft paper as we have robust knowledge of laminate market. Our few directors are already working in lamination industry and we hope to consume our 20 percent production in-house and rest will go to open market"
"We are also floating with good inquiries of sack kraft paper, and if we able to receive order of 400 tonnes paper in a month, we can reel out sack kraft also" He added.
Moreover, rise in the growth of the E-commerce and retail sectors and increase in the product premiumization will further create new opportunities for the sack kraft paper market. A steady rise in demand in the construction industry, owing to infrastructure projects, has also contributed to the increase in the use of sack kraft paper.
New paper mill has designed the machine in a way that it can produce quality paper from first day, "we have also installed size press which will enable us to manufacture High BF paper, we invested in best technology to provide quality paper for our buyers"he said.
He further explained that the growth of the absorbent kraft paper market is primarily driven by the increasing application of decorative laminates in the construction industry. In addition, the low maintenance and installation costs of decorative laminates are also expected to fuel the market growth. Furthermore, the technological advancements in printing techniques and manufacturing environmentally-friendly laminates are likely to offer immense growth opportunities for the market players. However, the volatile raw materials prices are expected to hamper the growth of the global decorative laminates market in the coming years.

Web Title: A New Paper Mill in Absorbent High BF and sack Kraft Paper segment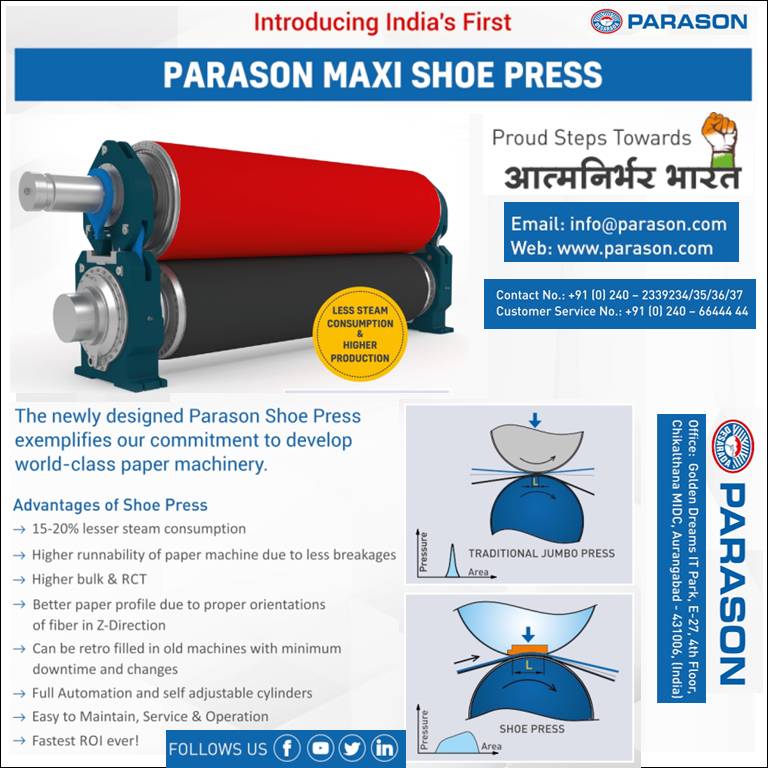 More News From new-projects-and-expansion
Next Stories