A new 200 TPD paper mill starts-up in Siliguri, Machine supplied by Scan Machineries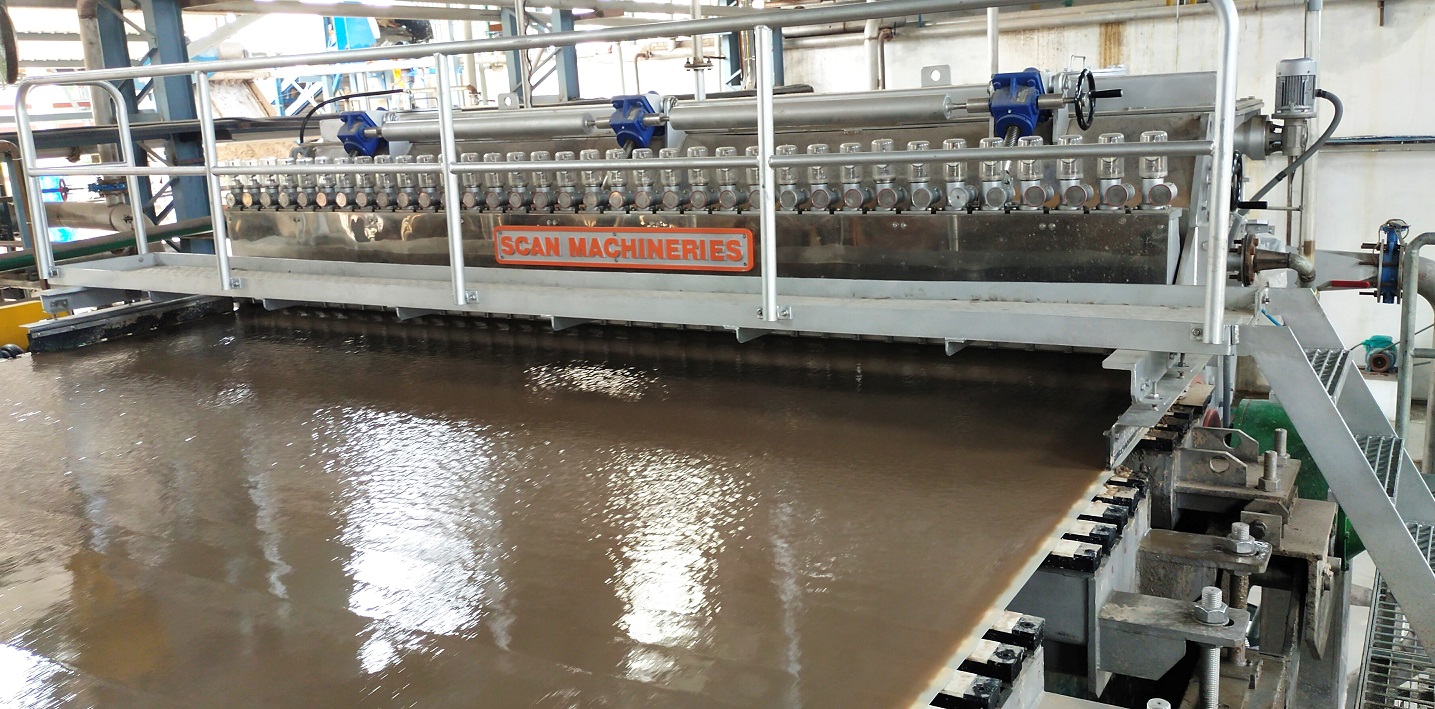 A new 200 TPD paper mill starts up in Siliguri, Machine supplied by Scan Machineries
-The grades of paper that can be produced are test Liner, fluting medium, kraft paper and white top with paper
-Paper Machine consists of 2 Pressurized Rectifier Roll Jet Headboxes which were designed and manufactured by Scan Machineries
Siliguri | 25th April 2022 | The Pulp and Paper Times:
The paper industry is witnessing a paradigm shift from the demand perspective, with demand for newsprint papers (NP) and printing writing papers (PWP) dwindling, given the rising impact of digitisation. At the same time, the packaging paper (PP) segment is witnessing a rise, with growing demand for packaging from e-commerce, food and food products, FMCG and the pharmaceutical sector. ICRA expects the healthy demand for packaging papers to drive growth for paper manufacturing companies in the medium term

"The increasing demand for packaging solutions to keep the finished products undamaged is likely to increase the application of Kraft papers in various end-use industries such as food & beverages, cosmetics & personal care automotive, packaging and paper, and consumer durables, which, in turn, is a primary factor expected to fuel the growth of the global Kraft Paper market," Said Mr. Manish Agarwal, Managing Director of Kanha Paper Mills Pvt. Ltd. in a earlier interview to The Pulp and Paper Times
"We are very excited to have started production upon a Greenfield project of a paper mill based at Siliguri. Covid 19 situation has emerged out as a big demand booster for Kraft paper. Indian paper Industry was witnessing 7 to 8 percent annual growth during pre covid. We are expected that the paper industry will resume again same growth once the vaccine of Covid would be in the market. We hope our new Greenfield Project of 200 TPD will yield good returns on our investment," said Mr. Agarwal.
Kanha Paper Mills is a newly incorporated company for manufacturing of Kraft paper in eastern India. Scan Machineries was chosen as the full line manufacturer and supplier for the Paper Machine by Kanha Paper Mills and the same was successfully commissioned by the commissioning team recently. The grades of paper that can be produced are test Liner, fluting medium, kraft paper and white top with paper width at Pope Reeler being 4100 mm. The GSM range to be produced are 80-220 GSM with an anchor GSM of 120 GSM.

Kanha Paper has engaged Scan Machineries for supplying of all modern techniques and equipment for achieving quality paper. "We have engaged Scan Machineries to supply the entire plant and machinery, as well for framing of the machine. We bought the Pulp Mill section from Parason Machinery and one other supplier," Mr. Agarwal said.

Talking to The Pulp and Paper Times, Mr. Vinod Nargunam, Executive Director – Scan Machineries says, the Paper Machine consists of 2 Pressurized Rectifier Roll Jet Headboxes which were designed and manufactured by Scan Machineries for the Top and Bottom layers of the Fourdrinier Paper Machine respectively.
Mr. Nargunam further explains that both the headboxes are automated with separate control and degree of automation with Scan Machineries developed Breast Roll shaker system. A wire section with two wires consisting of many Dewatering elements, Ceramic tops, showers, auto guides, auto tensioner systems and doctors were used. The Press Section is a double felted press type of a straight-through press with two Jumbo Press rolls of high Nip Loads. A dryer section with a size press of a high nip load is used in between the pre-dryer and the post-dryer section. At the end of the Paper production line is a Pope Reeler which has the capacity to produce Mother Reels of Diameters up to 2500 mm.
In the future, Kanha Paper has also keep flexibility in expanding the production capacity up to 300 TPD.
Web Title: A new 200 TPD paper mill starts up in Siliguri Machine supplied by Scan Machineries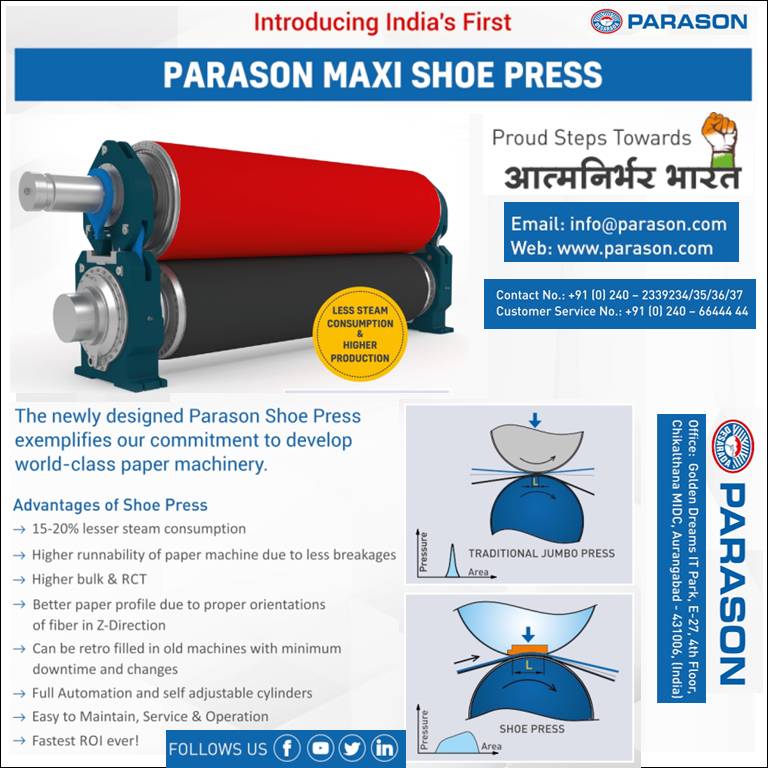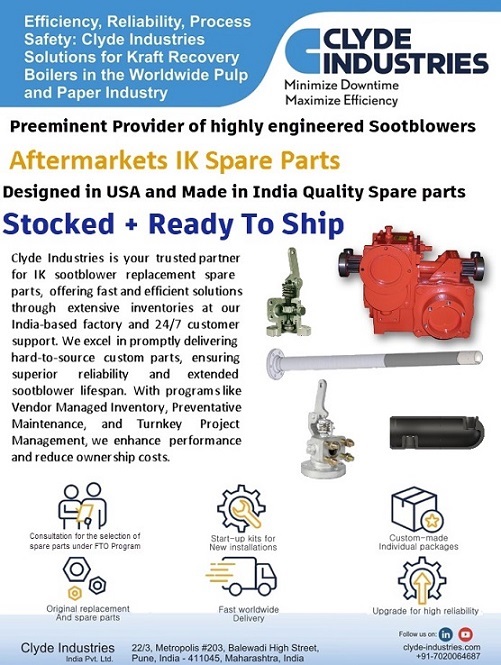 More News From paper-mills
Next Stories