Sukraft Group is Gearing Up for 'Fluting Media' Paper Production in Goa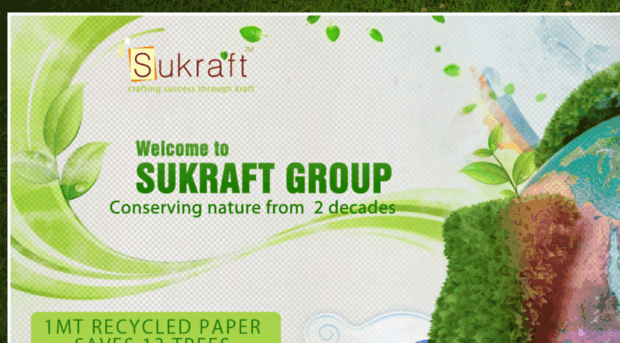 Sukraft Group is Gearing Up for 'Fluting Media' Paper Production
Goa, Feb 02, 2018, TPPT: The global corrugated boxes market is driven by Asia-Pacific followed by Europe. In 2016, Asia-Pacific accounted for the largest market share of 49.50% and is projected to grow at the highest CAGR, Steady growth in e-commerce business and food and beverage industry in Asia-Pacific region offers a potential opportunity for the corrugated boxes market to boom. "India is witnessing high drive in corrugation box consumption; we are looking forward to tap the Chemical fluting Media Paper Market. The corrugated boxes market is a very dynamic market and is expected to witness high growth in coming ten years" Mr. Shankar Patel, Director of Sukraft Group, explained his future course of action while talking to The Pulp and Paper Times.
"We are coming up with a highly automatic 150 TPD Chemical fluting Media Plant by 2020 with the total outlay of Investment of Rs. 65 Cr. We have already purchased the land under the company name Sukraft Recycles Pvt. Ltd. in Honda industrial area at Goa. Construction work at the site will be started in next two months." Mr. Patel told.
Fluted paper is the middle liner of corrugated board, which can be supplied individually as a type of protective packaging. It provides protection by filling empty spaces in the outer case and providing a cushioning effect for the primary product. Fluted paper provides an environmentally friendly alternative to traditional packaging materials such as bubble wrap and other plastic based solutions.
"The deckle of the machine will be 3.8 metre (finished) and speed of the machine is designed at 400+ m/min. We will source raw material from India and overseas. Our GSM range will be 100 to 150. We are under talks with Saloni Engineering Works for plant and machinery, apart to this, we are considering to buy few second hand machines from overseas market also." Mr. Shankar explained.
Founded in 1996 by Patel Family, a group of enthusiasts, SUKRAFT today has acquired an appreciable position as the leading manufacturer, dealer, distributor and supplier of Kraft papers across India. When it comes to Kraft papers, Sukraft is one to lead all others in INDIA.
The growth of corrugated boxes market is influenced by the strong growth in e-commerce, rapid growth in the electronic sector and growing demand for product safety. However, government regulation for corrugated boxes and adverse effects on the environment are expected to hinder the growth of the market. In 2016, the global corrugated boxes market was valued at USD 61,229.4 million and is projected to grow at a CAGR of 3.91% during the forecast period of 2023.
On the question of reduction in corporate tax rate in budget, Mr Patel seems jubilant to have more money in the hand. "Naturally it will work as a booster for Paper mills, they can use 'tax amount' for expansion or on Research and Development activities." Mr. Patel said.
The new plant of Sukraft will generate 100 to 150 new direct employments in the region.
Web Title: Sukraft Group is Gearing Up for 'Fluting Media' Paper Production in Goa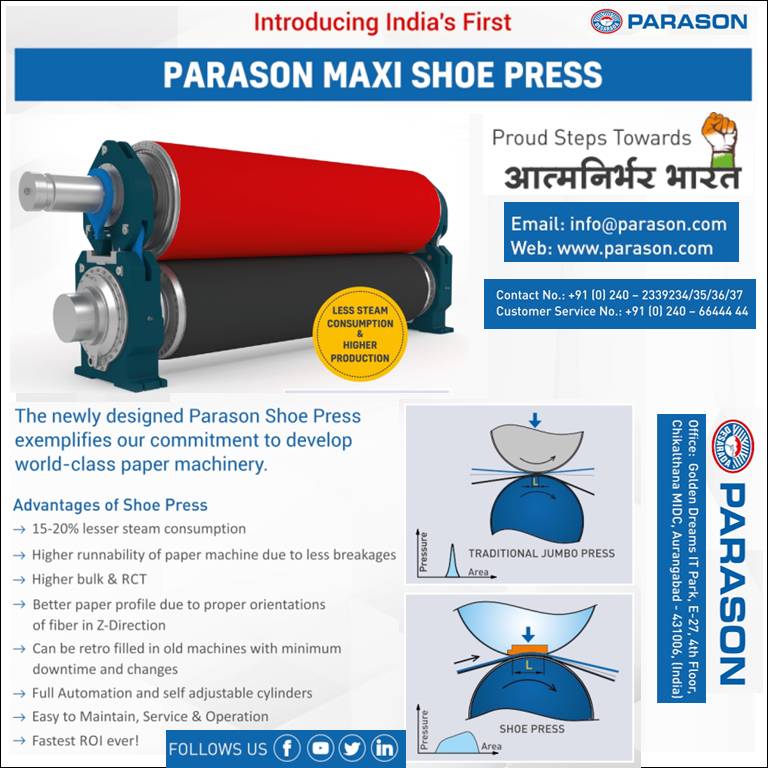 More News From new-projects-and-expansion
Next Stories