Kraft paper production starts at a new paper mill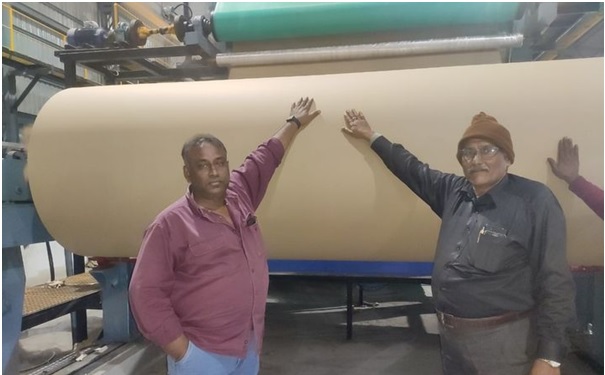 Kraft paper production starts at a new paper mill
Morbi | 24th January 2022 | The Pulp and Paper Times:
Factor such as rising adoption of kraft papers for packaging of various products is projected to boost the demand for kraft papers by the end of 2024. Likely, growing concerns related to waste generation along with increasing demand for eco-friendly packaging materials are predicted to positively impact the growth of kraft papers market. Moreover, rising environmental concerns and growing public awareness about eco-friendly packaging are envisioned to be the dynamic factor behind the rapid growth of kraft papers market over the forecast period.
"Urbanization has increased the awareness among the consumers regarding sustainable packaging which is expected to positively impact the growth of the Indian kraft papers packaging market over the next 5 years. Further, vendors are introducing biodegradable and sustainable forms of packaging to cater to the growing demand for eco-friendly packaging products." said Mr. Bhavik Gopani, Partner at Kailash Kraft Paper LLP, a newly established paper mill in Morbi.
Situated at Morbi, Gujarat, Kailash Kraft Paper (KKP) has successfully conducted its trial run and is gearing up for the commercial production from February onwards, Talking to The Pulp and Paper Times, Mr. Gopani feels overjoyed being connected with Indian paper industry. "We have reeled out the paper in a one attempt and we are expected to go for commercial production from February," he added.
KKP has an installed capacity of 100 TPD. "We will manufacture paper under 80 to 100 GSM range with 12 to 14 BF on double wire machine." He said.
The new paper mill has a finished deckle of 3.3 meters, "we had engaged D.S, Engineers for supplying and framing of the plant and machinery, pulp mill has been supplied by Parason Machinery." Mr. Gopani added.
Kraft paper is a paper or paperboard that has a high strength and high tear resistance. It is largely used in the packaging industry and is made from wood pulp or recycling materials and adding chemicals to increase its fiber's strength, thickness, and durability while maintaining the light-weighted property. The growing environmental concerns to use recyclable and degradable packages have led to a rise in the demand for Kraft papers. Kraft papers have a rising trend of manufacturing it through natural recycling which has though lesser strength than virgin natural craft paper, but it is more eco-friendly and still has enough strength to fill void applications. The growing packaging industry and paper industry is largely driving the growth of the global kraft paper market.
The new mill is aiming to achieve around 125 tonnes per day of production on full capacity utilization. On the export front, the paper mill has no plan to sell paper to overseas buyers. "We will sell our all production in the local market" he informed.

Web Title: A new paper mill of kraft paper begins production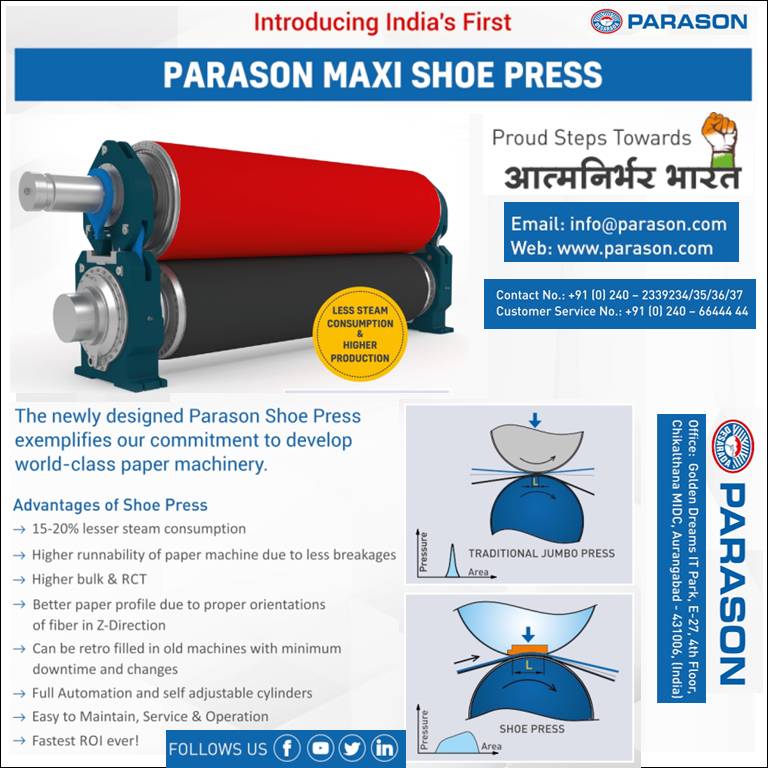 More News From new-projects-and-expansion
Next Stories