A major paper production facility will be built in India by Asia Pulp & Paper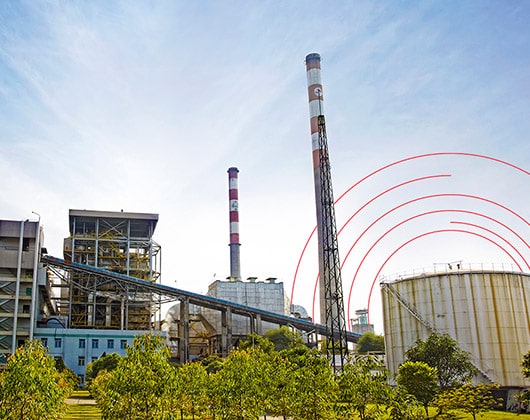 A major paper production facility will be built in India by Asia Pulp & Paper
Mumbai | 21st October 2022 | The Pulp and Paper Times:
Indonesia's one of the largest paper-making companies Asia Pulp & Paper (APP) which is marketing its products in more than 150 countries across six continents, has got the approval from Maharashtra Government to set up a paper-making unit in Raigad. The Cabinet Sub-Committee of industries department was held on Thursday in which a project worth Rs 20,000 crore of Sinar Mas Pulp paper manufacturing project in Raigad district was approved along with some other projects.
The MoU for the project was signed earlier during the Maha Vikas Aghadi (MVA) government.
According to officials, Sinar Mas Pulp and Paper Pvt. Ltd. (Asia Pulp and Paper) is the largest paper manufacturing industry in Asia and it will be making an investment of Rs 20,000 crore for the first time in India and that too in Maharashtra.
The Rs 20,000 crore will be invested in two phases and accordingly, 300 acres of land has already been allotted for this project at Dherand in Raigad district, and the government intends to provide more land as per the demand of the project.
APP had been seeking land in India since 2017 to increase its presence on Indian soil. In January 2018, APP entered into an MoU with Andhra Pradesh Government for the establishment of one of the biggest paper-making units in Prakasam district. It was one of the biggest Foreign Direct Investments in the country till date amounting to approximately Rs 24,000 crore for a greenfield pulp and paper plant in the state.
According to Media reports, APP decided to withdraw its investment from Andhra Pradesh due to newly elected government of Jagan Reddy's animosity against his bête noire TDP chief Chandrababu Naidu seems to have got the better of him in his penchant for reversing or scrapping the earlier government's initiatives, in the process upsetting the business applecart.
According to the information by APP's senior official to The Pulp and Paper Times in 2018, The proposed plant was expected to have 3 to 5 million tonnes per annum capacity with the State-of-Art plant and machinery structure. This will be fully automatic and modernized plant generating 5000 to 7000 direct employments in India. APP was planning to manufacture 10,000 to 50,000 Tonnes-per-day (TPD) Writing-Printing, Kraft, Copier, and Paperboards of all segments
The official informed in 2018 that APP will purchase some Hi-tech equipment from overseas suppliers and some from Indian suppliers, like dryers to save the import duty. As concern to raw material availability, APP would source virgin pulp from Indonesia and waste paper from all over the world.
Started in 1972 with Tjiwi Kimia producing caustic soda, now APP run operations across Indonesia and China with an annual combined pulp, paper, packaging product and converting capacity of over 19 million tons per annum. Asia Pulp & Paper (APP) Sinar Mas is a trade name of pulp and paper manufacturing companies that delivers quality products to meet the growing global demand for tissue, packaging and paper

Web Title: A major paper production facility will be built in India by Asia Pulp & Paper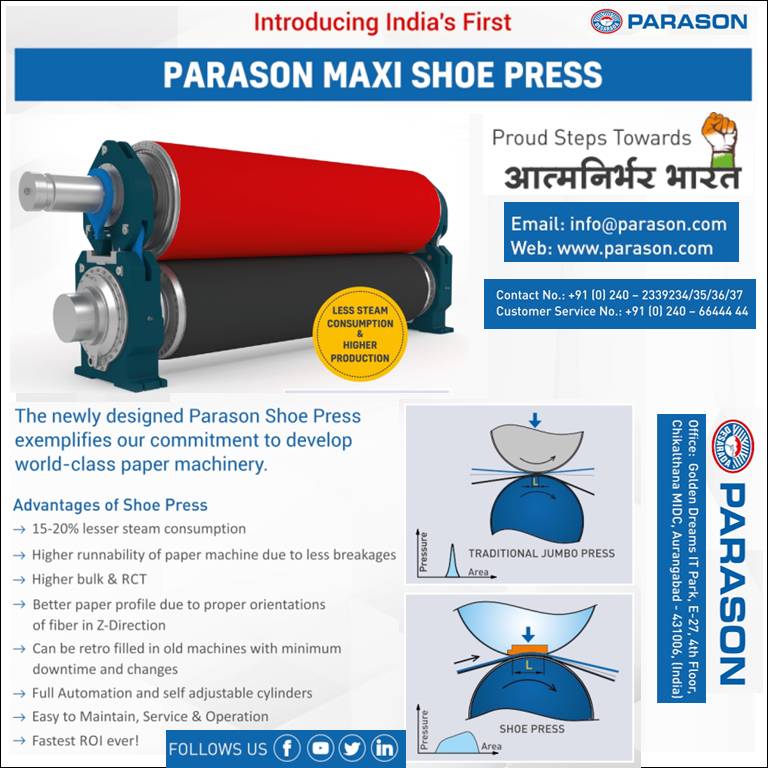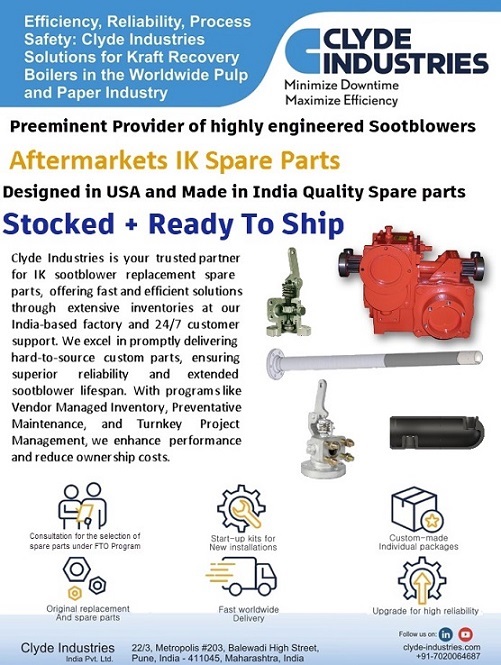 Next Stories