A new capacity introduced in tissue, MG poster and lighter GSM Kraft paper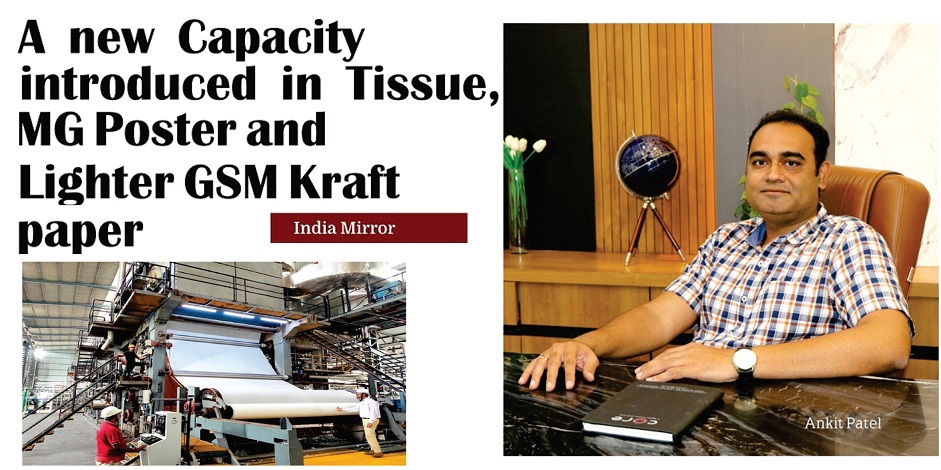 A new capacity introduced in tissue, MG poster and lighter GSM Kraft paper
Vodadhara | 28th July 2022 | The Pulp and Paper Times:
Domestic Tissue paper demand which has normally been growing at double-digit rate before COVID which was also impacted significantly during COVID period, however it has been recovered significantly in 21-22 and Increased to 75% compare to 20-21 for OPM, but export markets was down by 14% in 21-22 Vs 20-21 due to abnormal jump of worldwide Ocean Freight. However, by adding both Domestic & Export Tissue, there is increase of 38% realization value in 21-22 Vs 20-21.
"The increasing need for sanitary and personal care items for maintaining cleanliness and hygiene drives the demand for tissue paper products. Also, rising awareness about the spread of the COVID-19 virus is fueling the growth of this market. Rising spending on healthcare by the growing population augments the usage of personal care products and thus nurtures market growth. Additionally, rapid urbanization leads to substantial infrastructural developments resulting in an upsurge in demand for tissue paper products in future years," Said Mr. Ankit Patel, Director at Core Papertech LLP, a newly established paper mill.
Situated at DABHOI-TILAKWADA HIGHWAY, VILL.–SITPUR, TQ.-DABHOI, VADODARA, Gujarat, the new paper mill is having the capacity to manufacture multi- grade paper on the same machine. Talking to The Pulp and Paper Times, Mr Patel said, "We are very glad to have started a multi-grade speciality paper manufacturing facility. The installed capacity of our new plant is 50 TPD, capable of producing tissue, MG Poster paper and lighter GSM Kraft."
The new paper mill started commercial production in February 2022. The raw material for making paper is waste paper.
He added, " We are producing Tissue and Poster paper. In the tissue segment, we are providing a wide range of products like soft tissue, hard tissue, kitchen towel, anchor chip, soft tissue napkins, soft tissue under the GSM range of 15,17, 23 and 34."
Initially, Core Papertech was manufacturing lighter GSM kraft. "We reshuffle our production slate according to the demand of paper coming to us." he added
The new paper mill has a finished deckle of 3.9 meters. "We have invested around INR 50 cr. in deploying the start-of-art infrastructure along with all critical components. We had engaged Indian company for supplying the entire machine section and pulp section," he informed.

On asking about the demand for Tissue Paper, He added, "The away-from-home application segment is expected to register steady growth during the forecast period. The rising corporate sector is expected to propel the demand for wet wipes and paper tissue products. Moreover, rapid urbanization, a growing working-class population around the globe along with rising health and hygiene awareness among the consumer are estimated to drive the growth of the segment in the coming years."
"The market for the MG Poster paper in the range of 17 and 23 GSM is very good now," he stressed.
On asking about the imported waste paper price scenario, Mr Patel informed, "Right now, the imported waste paper price has come down significantly. We use cup stock OCC which is coming to us at $500 pmt at present, earlier, it was being imported at $650 to 700 pmt."

Web Title: A new capacity introduced in tissue, MG poster and lighter GSM Kraft paper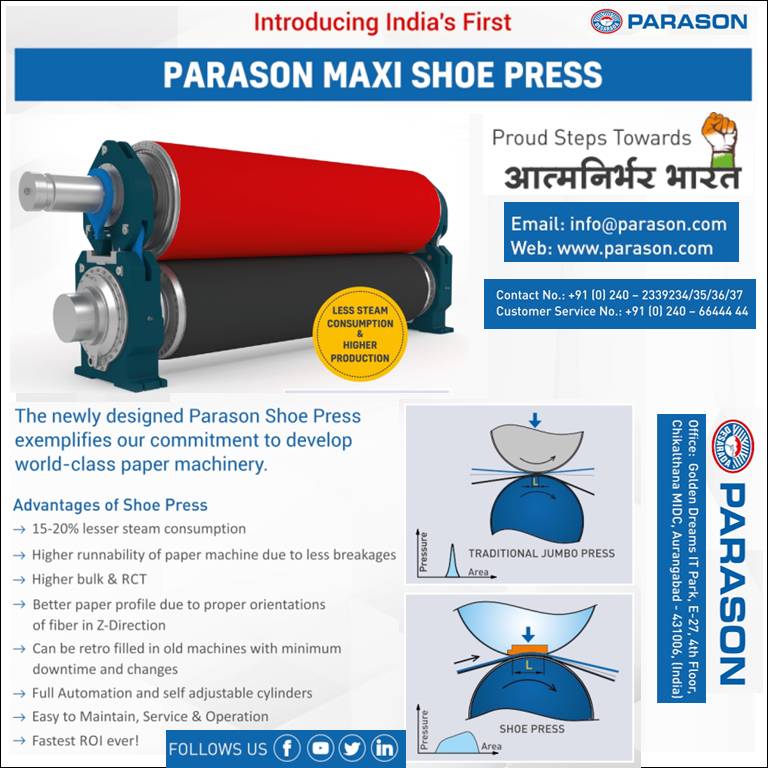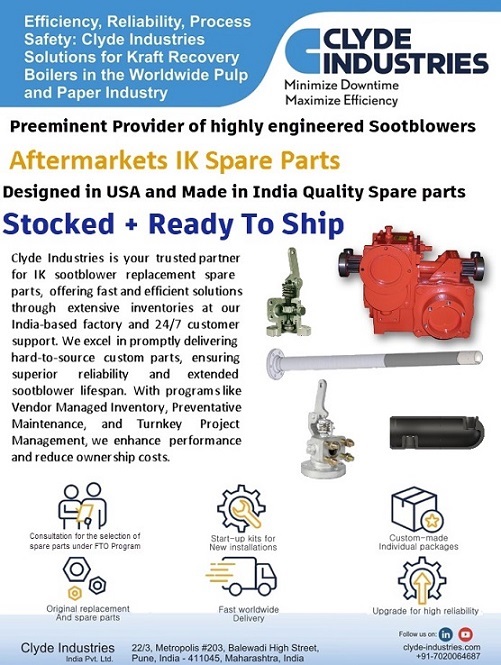 Next Stories