Jharkhand gets a new 200 TPD Kraft paper mill, Supplying quality paper in market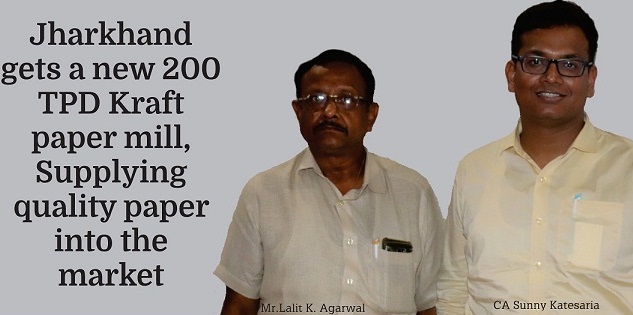 Jharkhand gets a new 200 TPD Kraft paper mill, Supplying quality paper in market
Jharkhand | 11th June 2022 | The Pulp and Paper Times:
The global kraft paper market is gaining traction due to rapid industrialization and urbanization in developing countries such as India and China. As a result of robust growth in FMCG and construction industries in these countries, global trade has increased and is leading to robust demand for packaging materials. Increasing preference for biodegradable and recyclable packaging materials owing to rising awareness and concerns related to environmental impact is a key factor fueling growth of the Indian kraft paper market.
"The kraft paper market is expected to soar in post pandemic especially in the next 2 to 3 years owing to driving factors such as changes in packaging norms coupled with the evolution of the packaging industry. On the other hand, e-commerce and retail sectors are likely to create lucrative opportunities for the key players of the kraft paper market in the coming years," said Mr. Sunny Katesaria, Director at newly established paper mill, Sarwamangal Kraft Tech Pvt. Ltd. in Jharkhand.
Talking to The Pulp and Paper Times, Mr. Sunny excitedly discloses his new paper mill start-up in detail. "We are glad to have associated with Indian Paper Industry. We have set up a state-of-the art paper manufacturing facility with 200 TPD installed capacity. There are less paper mills in Jharkhand which is a beneficial situation for us, because Jharkhand is witnessing economic boost and thus requires lots for packaging material, also Government of India has decided to ban Single-Use Plastic from 1st of July, which will impact paper industry positively" Mr. Sunny said.
Situated at Mouza, Mahthadih, Giridih, Jharkhand, Sarwamangal Kraft Tech has started it commercial production by the end of May 2022, "Our trials production has been conducted successfully and now we are serving paper to corrugators and traders," Mr. Sunny informed.
Sarwamangal Kraft Tech manufacturing paper in the range of 100 to 200 GSM, and with 16 to 24 BF. The application of Paper will be suitable for corrugated boxes, paper bags, and packaging application.
Currently, the new paper mill is selling its products in domestic market, "Our quality of paper is being appreciated widespread by end users, and we have good export inquiries from overseas markets like Bangladesh and other countries" he said.
The new paper mill has a finished deckle of 4.1 meters, Sarwamangal Kraft has engaged NKR Engineers, Ahmedabad for setting up the entire paper machine, "NKR provides mill machinery at reasonable prices and delivers these within the assured time-frame. The provided products are widely acknowledged for their sturdy design and high strength. " Mr. Sunny informed.
NKR Engineers undertakes design & manufacturing along with the erection & commissioning of new Paper mill & paper machines.
The pulp mill section has been supplied by Parason Machinery & NKR Engineers. Paper Mills is also providing smell-free paper for food packaging applications for which they have set up an ETP from Krofta Engineering.
The new paper mill is manufacturing paper out of Indian waste paper totally, "we have got very good results in the desired BF, the smoothness and strength of paper is remarkable, Paper is not tearing on the machine" he says. Talking over the waste paper crisis, Mr. Sunny says, "Currently, we are buying the waste paper at Rs 20/21 per kg, and soon we are going to place order for Imported OCC".

Web Title: Jharkhand gets a new 200 TPD Kraft paper mill, Supplying quality paper in market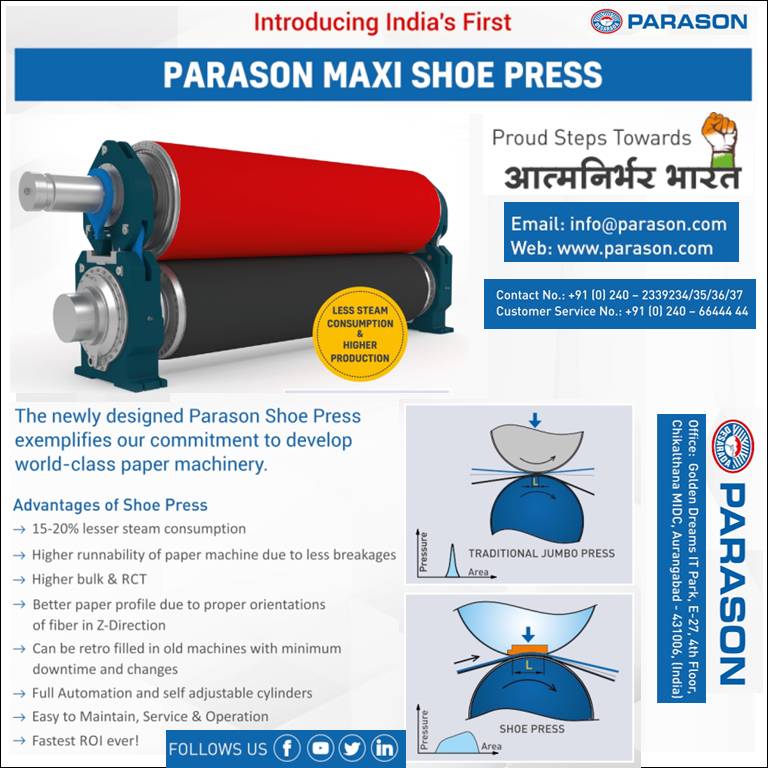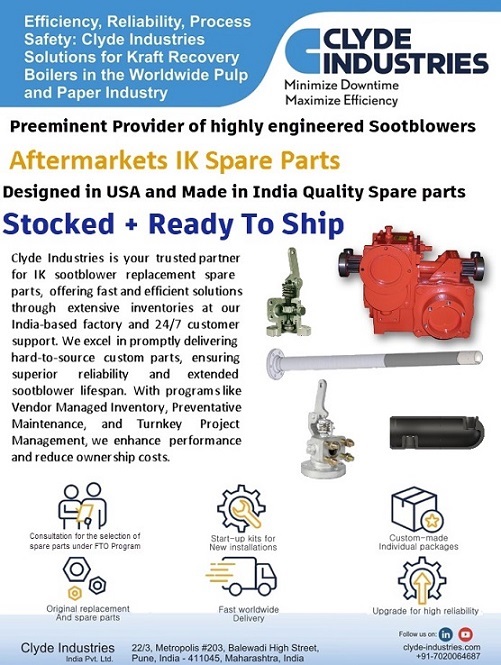 Next Stories