Parason intends to deploy 250 forming machine cells; collaborate with ABB to scale up sustainable packaging in India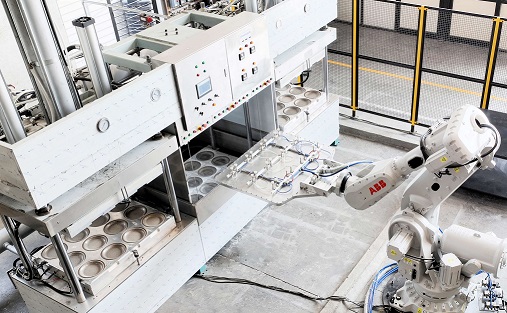 Parason intends to deploy 250 forming machine cells; collaborate with ABB to scale up sustainable packaging in India
• New sustainable packaging made from agro-waste to help reduce reliance on single-use plastics
• ABB robots help Parason to increase equipment effectiveness by 30%
• Collaboration supports India's ambition to reduce its 3.5 million tonnes of plastic waste per year
23 March 2023 | The Pulp and Paper Times:
Parason, one of the largest manufacturers & suppliers of pulp and paper machinery has collaborated with ABB in India to automate and up-scale production of sustainable and compostable packaging solutions. The collaboration has been established to help Parason's customers reduce their reliance on single-use plastics and Styrofoam packaging. These molded fiber tableware products are widely used across multiple industries across restaurants and cafes, food catering, transport, travel and industry canteens.
ABB robots, integrated with Parason's machinery, will help to facilitate the effective manufacturing of agro-waste products - creating 100 percent eco-friendly compostable packaging solutions. ABB initially deployed 10 robots at Parason's five forming machine cell and added another 20 robots at the end of last year.
"The 3.5 million tons of plastic waste generated in India per annum creates various hazards, which is why India has initiated a nationwide ban on single-use plastic," said Subrata Karmakar, Country President for Robotics & Discrete Automation Business at ABB India. "ABB's innovative robotic solutions, combined with Parason's revolutionary turn-key manufacturing process using agro-waste, will be a key contributor to addressing climate change by adopting a 100% compostable alternative to plastics."
Compared to manual pick-and-place applications, ABB robots will help increase OEE (Overall Equipment Effectiveness) performance by 30%, while eliminating ergonomic risks for the workforce, and improving overall health and safety. The shift to ABB's robotic solutions has also enabled the business to divert the workforce to more meaningful, interesting and rewarding tasks.
"Every year India generates about 500 million tonnes of farm waste which can now be used to create sustainable packaging solutions. ABB's automated solutions have helped us create a viable, cost-effective value chain and maintain a low carbon environment," said Madhure Desarda, Director of Operations, Parason Group. "This year, Parason intends to deploy 250 forming machine cells, which have the capacity to replace 150 tonnes of single-use plastic per day"
Developing the latest innovative, digital and AI learning technologies for smarter robotics, ABB is helping businesses like Parason operate more sustainably and become more flexible, efficient and resilient all around the world.
ABB Robotics & Discrete Automation as one of the world's leading robotics and machine automation suppliers, is the only company with a comprehensive and integrated portfolio covering robots, Autonomous Mobile Robots and machine automation solutions, designed and orchestrated by our value-creating software. We help companies of all sizes and sectors - from automotive to electronics and logistics – become more resilient, flexible and efficient. ABB Robotics & Discrete Automation supports customers in the transition towards the connected and collaborative factory of the future. The business area employs approximately 11,000 people at over 100 locations in approximately 53 countries.

Web Title: Parason intends to deploy 250 forming machine cells; collaborate with ABB to scale up sustainable packaging in India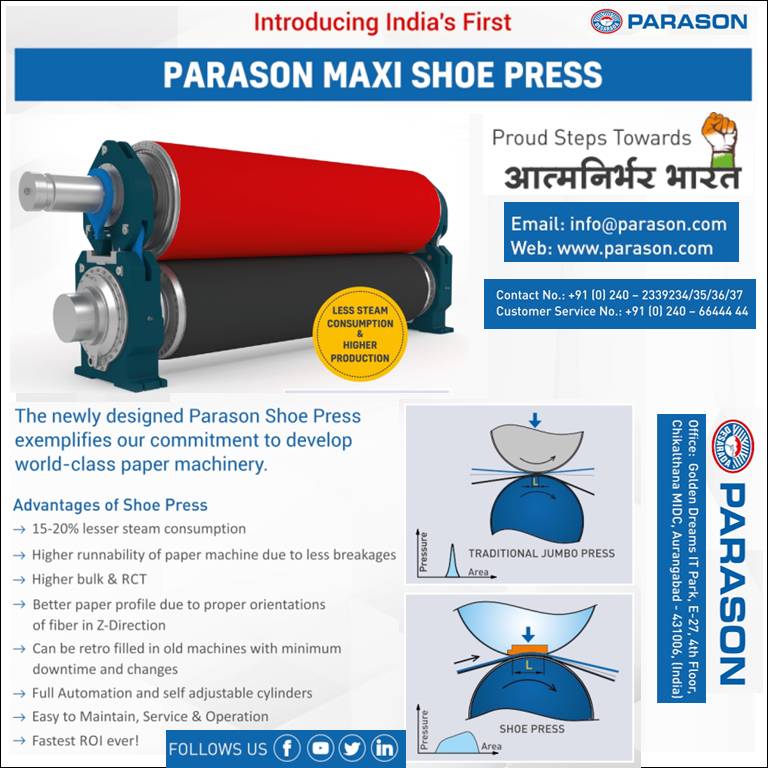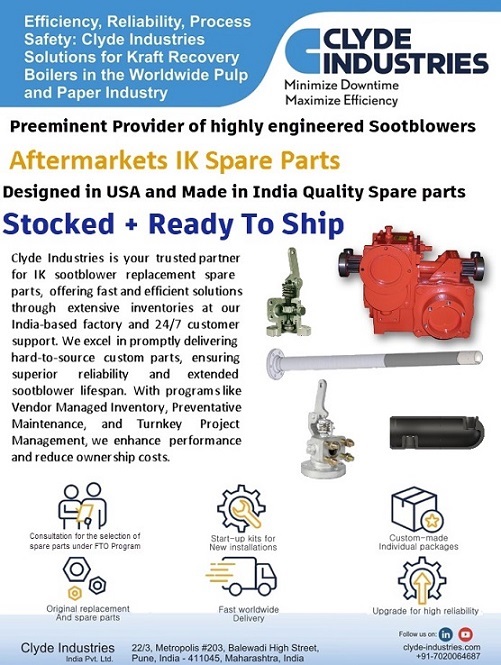 Next Stories