Minimum purchasing price for waste paper and import policy should be in place: IRPTA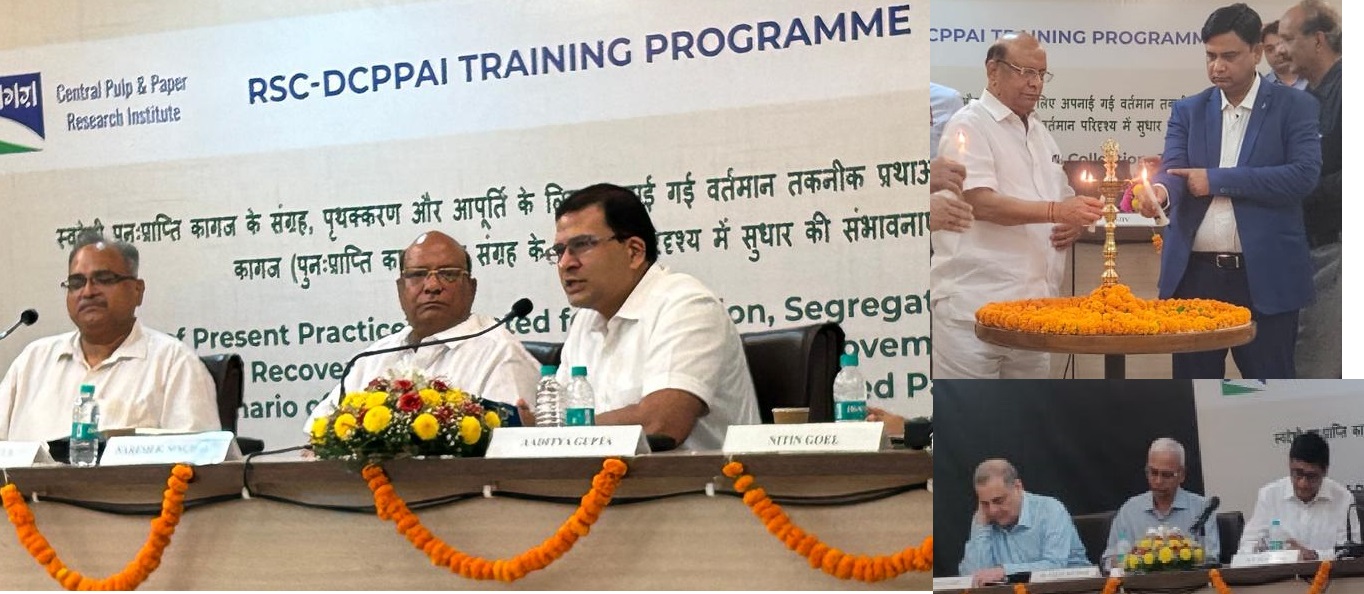 Minimum purchasing price for waste paper and import policy should be in place: IRPTA
New Delhi | 28 August 2023 | The Pulp and Paper Times
"Lack of a fast import policy frequently results in imported waste papers being sold at extremely low prices, which causes significant losses for the domestic recovered paper sector. Market price issues are posing difficulties for the recovered paper market since 2018–19." Said by Mr Naresh Kumar Singhal, President Indian Recovered Paper Traders Association (IRPTA), during a training program on recovered paper in New Delhi.
Waste paper trade should be declared by the Government of India as an 'Industry' status and allot land in every city for collection and segregation of recovered paper. IRPTA demands subsidised norms and conditions for improving the waste paper trade.
A one-day training program was organized by the Central Paper and Pulp Research Institute, Saharanpur on 28 August 2023 at the premises of the Indian Institute of Packaging, Patparganj, New Delhi. Sponsored by the Department of Industrial Growth and Promotion, Ministry of Industry and Commerce, Government of India Human Resources Under the development project on the theme "Aspects of current technology practices adopted for collection, segregation and supply of indigenous recovered paper and improving the current scenario of waste paper (recovered paper) collection". The chief guest of the program was Mr. Sanjeev, Joint Secretary, Department for Promotion of Industry and Internal Trade (DPIIT), Ministry of Commerce and Industry, Government of India.
The participants of the program were representatives of various paper mill societies, representatives of Recycle Traders Association, representatives of Resident Welfare Association (RWA), scientists and students.
Mr Singhal insisted on the restriction of import paper, and stated that price changes can vary by up to 35% or 40%. Downs and ups. Government agencies should monitor the quantities of imported waste paper and only allow imports in the amounts necessary to support the domestic waste paper industry.
"Neither the federal government nor any of the state governments have infrastructure in place to collect, sort, and pack waste paper. Planning and providing workspace at discounted rates close to residential and business areas is necessary to improve the recovery of waste paper," he further said.
He added that the government and/or industry should set a minimum purchasing price for waste paper. Recovered Paper is a traded commodity. Unfortunately, the government ignored the recovered paper trade and didn't give it any attention.
The program started with the welcome address by Dr. Ashwani Dixit, Scientist-F Dr. M.K. Gupta, Director, CPPRI, in his address informed the participants about the ongoing project for paper recovery.Chief Guest Mr. Sanjeev, in his speech, appreciated the efforts of CPPRI and other agencies for paper recovery and called upon all People should work together for this purpose, Professor (Dr.) Tanveer Alam, Additional Director, Center Head, IIP, Delhi, Shri J. P. Narayan, Director, Fibertech Ltd., Shri Naresh Kumar Singhal, President, Indian Recycled Paper Traders Association (IRPTA), also addressed the participants and conveyed their views. The welcome program concluded with a vote of thanks by Shri Alok Goyal, Scientist E2. done by speech.
In the second phase of the program, a group discussion was organized on the topic of paper recovery. This session was moderated by Dr. Gupta, Director CPRI. In this session experts Shri Rohit Pandit, General Secretary, IPMA, Shri R. Vijay Kumar, General Secretary, INMA, Dr. B. P. Thapliyal, General Secretary, IARPMA, Sri Nitin Goyal, General Secretary, IRPTA, Mr. Aditya Gupta, Director, Narsingh Das & Co. Pvt. Ltd. presented their views and facts. The discussion was very insightful which will prove to be very helpful for the future activities of the project.
In the last phase of the program paper retrieval was done on various topics by Dr. Sanjay Tyagi, Scientist E-II, Alok Kumar Goyal, Scientist E-II, Satya Dev Negi, Scientist E-I, and Mohd Salem, Scientist B, CPPRI. The program was coordinated by Kumar Anupam, Scientist B. The program concluded with the distribution of training certificates to the participants.

Web Title: Minimum purchasing price for waste paper and import policy should be in place: IRPTA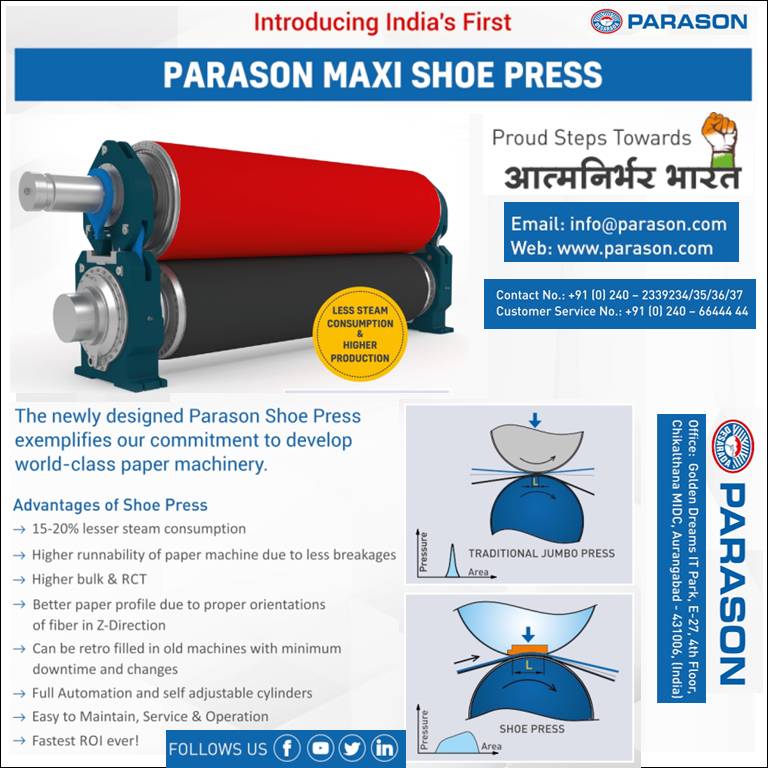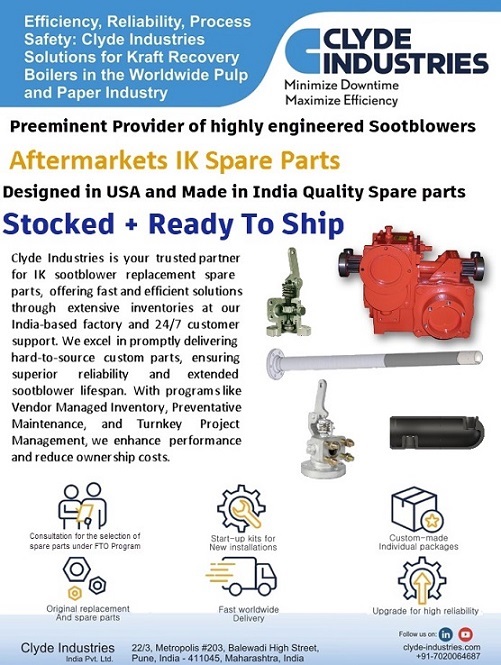 Next Stories